The Story...
When it was established, the sole purpose of our organization was to help the mistreated and often neglected animals in Dehradun. And the one thing most of them longed for―or rather didn't understand―was a full belly. It was to correct this wrong that we started conducting regular feeding drives.

Our Faith's "Feeding Drive" is the oldest and biggest project that we have been working on. It began like how any other thing begins―with the first one. We started with feeding one dog, then two more, then an entire litter. And now, more than a year later, we have a huge family of 180+ dogs whom we have been feeding everyday since February 2020.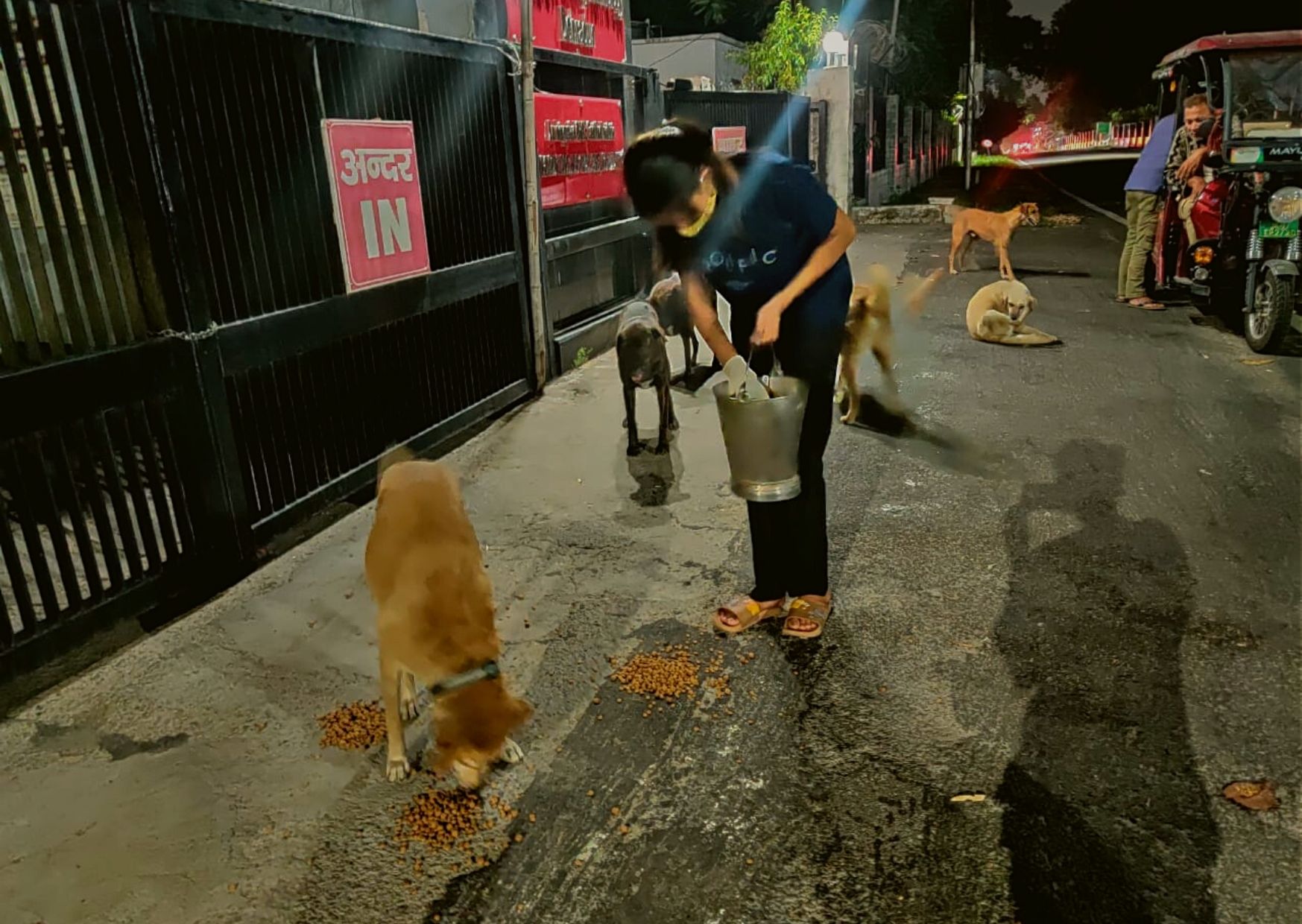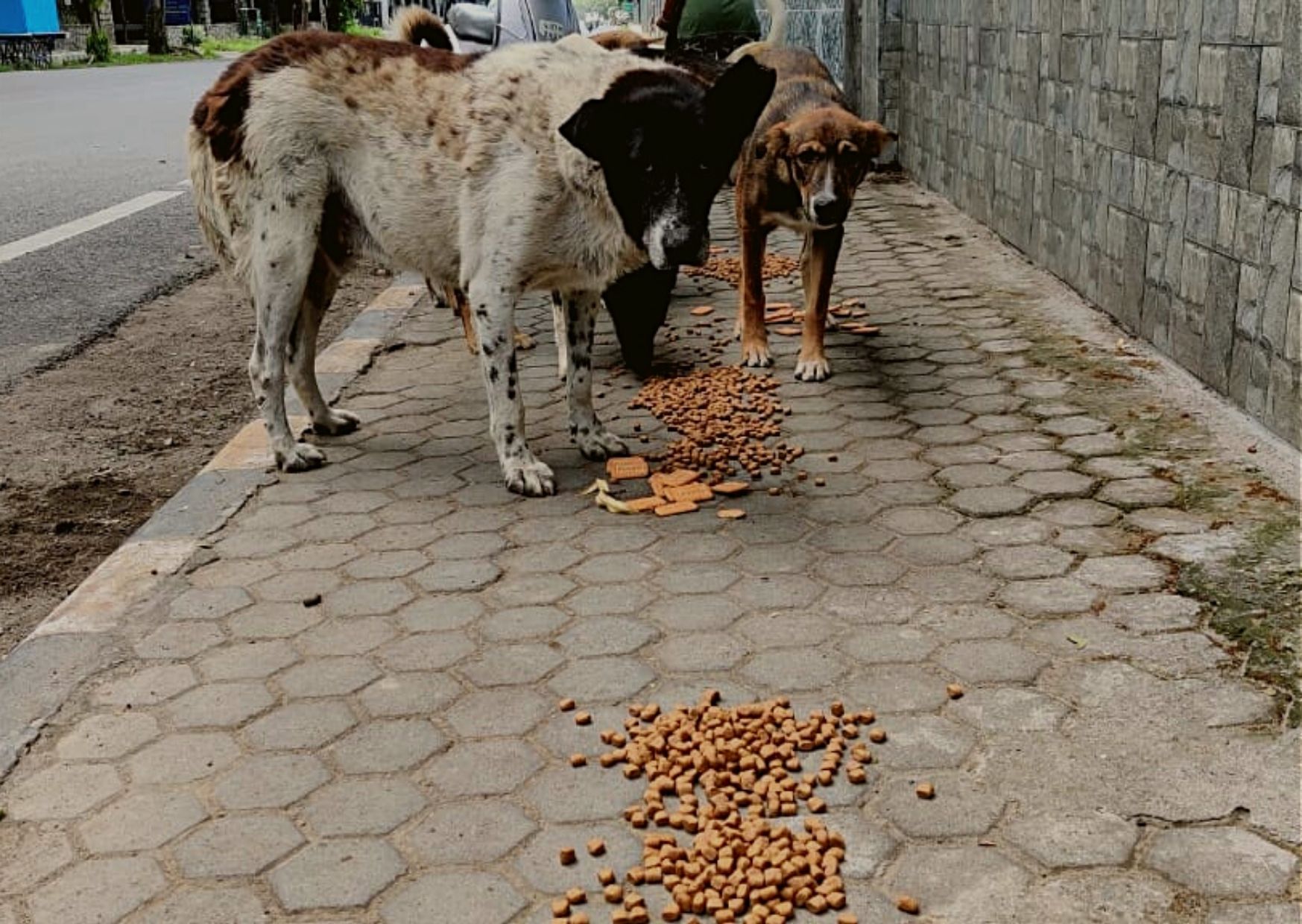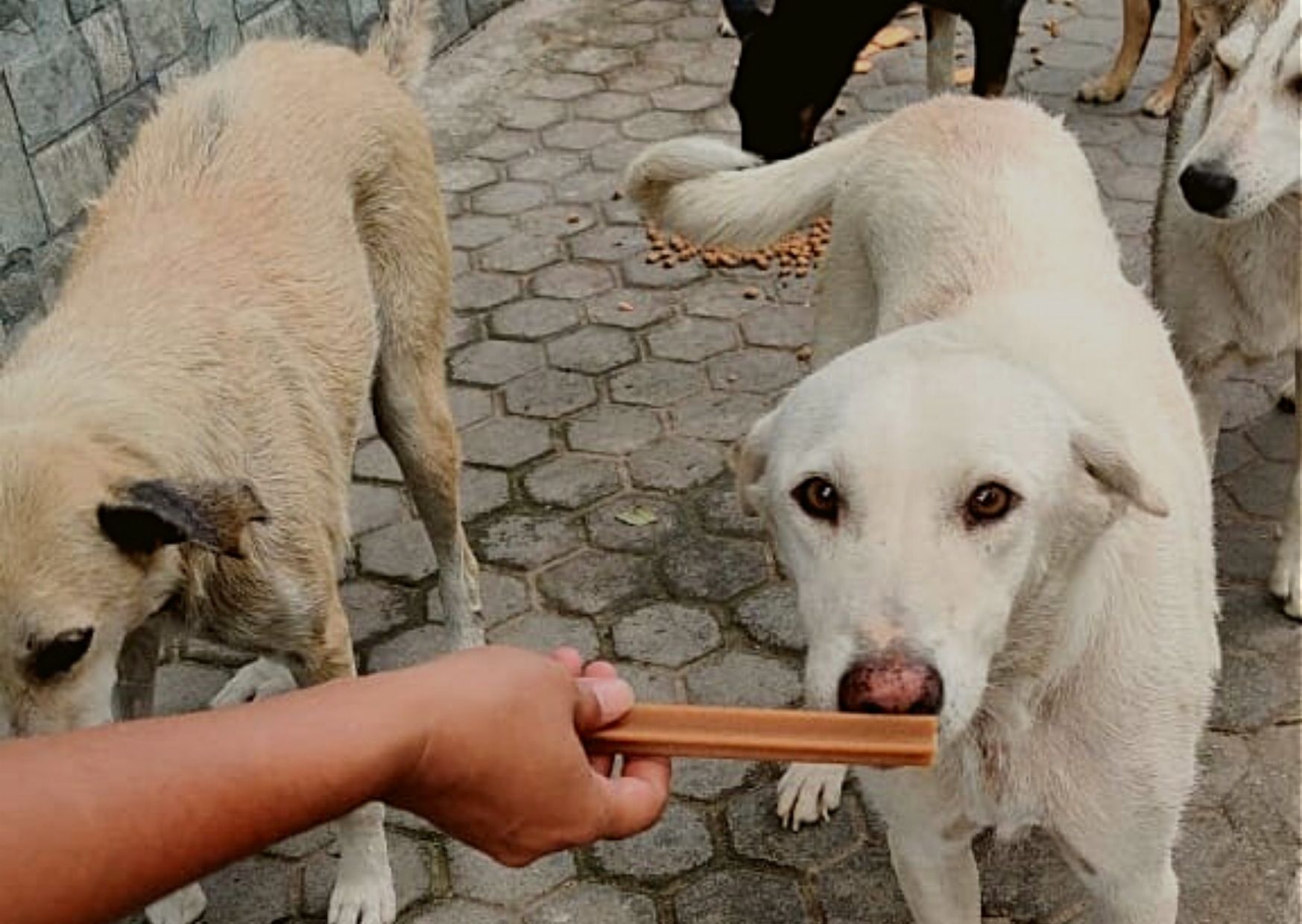 This project is incredibly close to Niharika. She has been conducting these feeding drives, along with her mother, Anjana, and Rahul, the other two MVPs of this organization. They prepare a copious mix of chicken rice (prepared by Anjana aunty), biscuits and pedigree, every day and head out on their feeding drive.
While it started with feeding a couple of dogs living near their place, these feeding drives became a much more prominent part of Our Faith because of lockdown and the strain it put on these poor souls. Now, it could be freezing, boiling or raining cats and dogs outside, Niharika, Rahul and Anjana are out there, feeding their entire pack and recruiting more every passing day. This act of benevolence has also managed to manifest in our volunteers who have started feeding street dogs in their respective localities.
This initiative is also a very productive way to vaccinate and deworm the dogs in our care. So far we have conducted several drives including vaccination and deworming and gearing them up with reflective collars and warm coats. We sincerely appreciate all the support we have received from people; whether it was a donation they made or an uplifting message they left―all of it has made this project an ongoing success.
Food is a basic necessity and we feel privileged to be able to provide it to our furrends. Our goal with this project is to raise awareness about animal feeding so that none of them are forced to starve. We want to feed as many animals as possible in the city to make it a more comfortable place for them.