Faith Rescue And Recuperation Center
Our Faith is a non-profit organization in Dehradun. It was founded by Niharika Kapoor in 2014 and registered officially as a public charitable trust in July 2020. It came into existence as an active advocate for the amelioration of this planet and all lives on it. One of the biggest milestones we reached in 2020 was building a recuperation center for animals. The Faith Rescue & Recuperation center, located in Dhaulas, Dehradun, provides a sanctuary to sick, injured and abused animals to heal from the inside-out before they are released back to their natural environment.

At present, FRRC fosters dogs who are in need of rehabilitation. But it has been observed dogs are frequent visitors to the center and contribute to the majority. We at the center try to provide the best environment to the animals, ensuring proper meals, comfortable bedding, keeping them nice and tidy by giving them periodical baths and maintaining hygiene. All the animals are given preventive care and treatments by certified doctors. We can say that all our babies are happy staying with us.
"The hardest thing I have ever had to do is turn away an animal just because I did not have the room to take them in. This is why running my own rehab home with a 24 hours open veterinary clinic has always been my goal―and with this center, I am going to be halfway there. The Faith Rescue and Recuperation center will act as a safe haven for all animals that we can look after in our capacity and I am thankful to every person who continues to support me in this journey."
Niharika Kapoor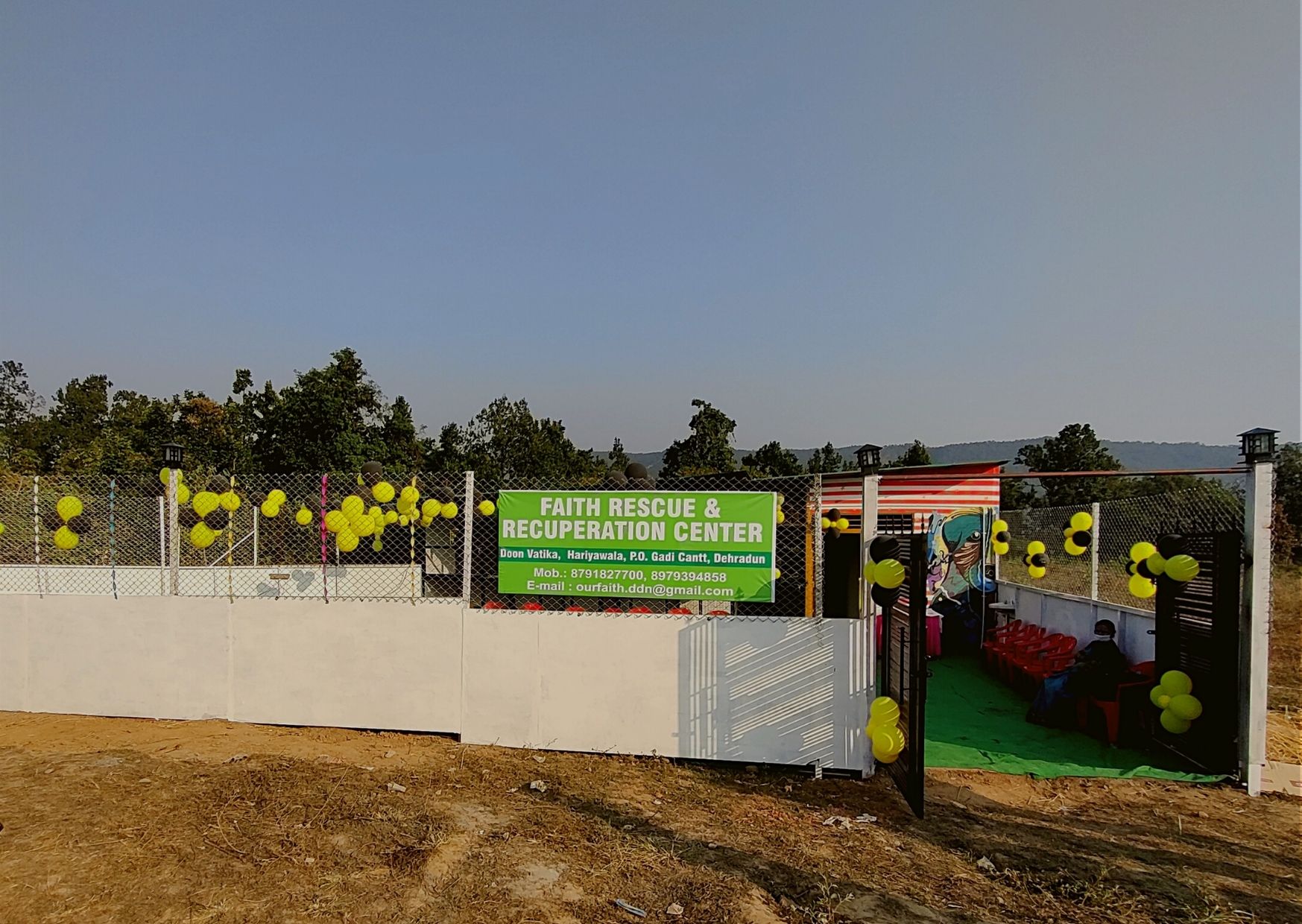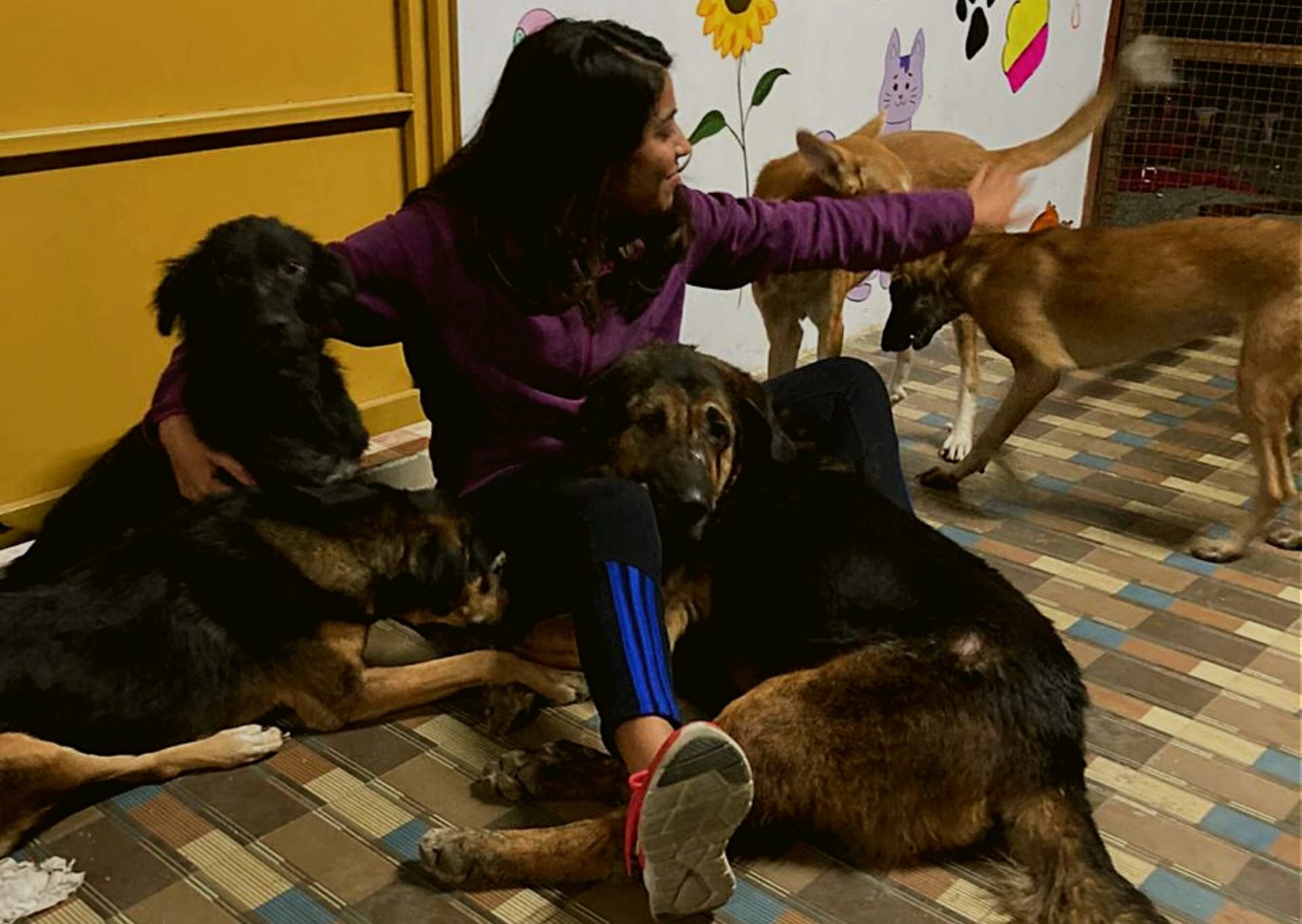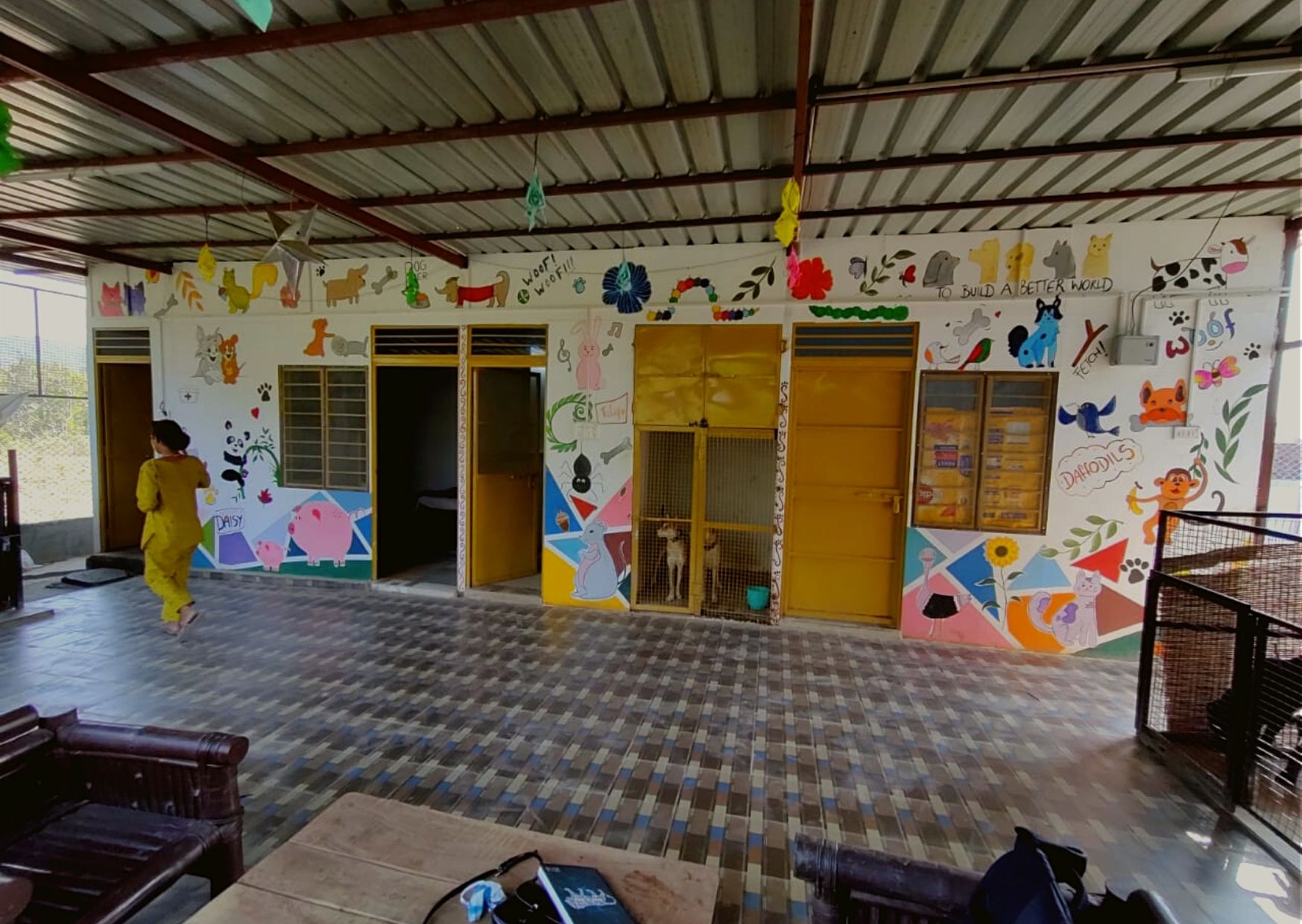 How it Started?
The organization's chairman Niharika Kapoor used to volunteer at a government-run shelter in Garhi Cantt, Dehradun. However, it was forced to shut down and consequently, leave several innocent animals abandoned. Most of these animals would not have been able to survive on their own and needed a safe space to continue healing. So Niharika decided to find them all a place to live, a seemingly small decision that marked the beginning of a wonderful journey.
In July 2020, Niharika shifted the sheltered animals to a 4 BHK house in Jhajra. However, this was only a temporary solution and we needed a permanent shelter for our pups immediately. One of the milestones for Our Faith had always been building our own recuperation center and this development was all the push we needed to make it happen.
By the first week of August 2020, we had secured the perfect land for our rescue and recuperation center, and by the time November rolled around, the construction had been completed and we had checked off a major milestone from our list.
About Our Recuperation Center
The center, at any given time, is capable of housing more than 50 animals. We are equipped with a Medical Room fully capable of meeting any contingency, including a surgical table, medications and a capable caretaker who is available 24/7.
We always ensure thorough cleanliness at FRRC. The facility is cleaned regularly to ensure proper hygiene, for our pups and people. All our kids are bathed at regular intervals to keep their coats clean and the fleas at bay.
They receive fresh and nutritious meals daily to maintain their health. We also provide physiotherapy as much as possible to ensure their proper physical health and wellbeing.
Apart from our adopted kids, our rehab center is available for rescues that are recovering from an injury or illness and require a safe space to heal properly. The rescued animals are brought to the center for observation and regular care. Once they are healed completely, they are returned back to their locality.
As our recuperation center is still at a nascent stage, there are some constraints in place. Presently, our infrastructure does not provide for a decent space for bigger animals. Hence, we primarily foster dogs at the moment.
Since we do not have the facility of an in-house vet, we cannot bring in sensitive cases where the animal needs regular vet visits. We mainly foster animals who only need a safe space to get better.
Because we also have permanent dogs who live in close proximity to each other, we are not able to foster animals with communicable diseases. For them, we try to arrange a foster family or a hostel.
Our recuperation center has its limitations, but its journey has just begun. We have big plans for FRRC and continue to work day and night to make them a reality.
Our Family
All our dogs are rescues. When they first came to us, they were hurt, ill, abused or abandoned. These were beings who had suffered a lot and were so terrified that it was imperative, above all else, to give them love and hope.
Currently, we have ten permanent dogs with us at the center, most of whom came to us as puppies. They all have their assigned spaces and roommates, receive regular checkups, and are given lots of love and attention; you could say they are a little spoiled too.
Would you like to meet them?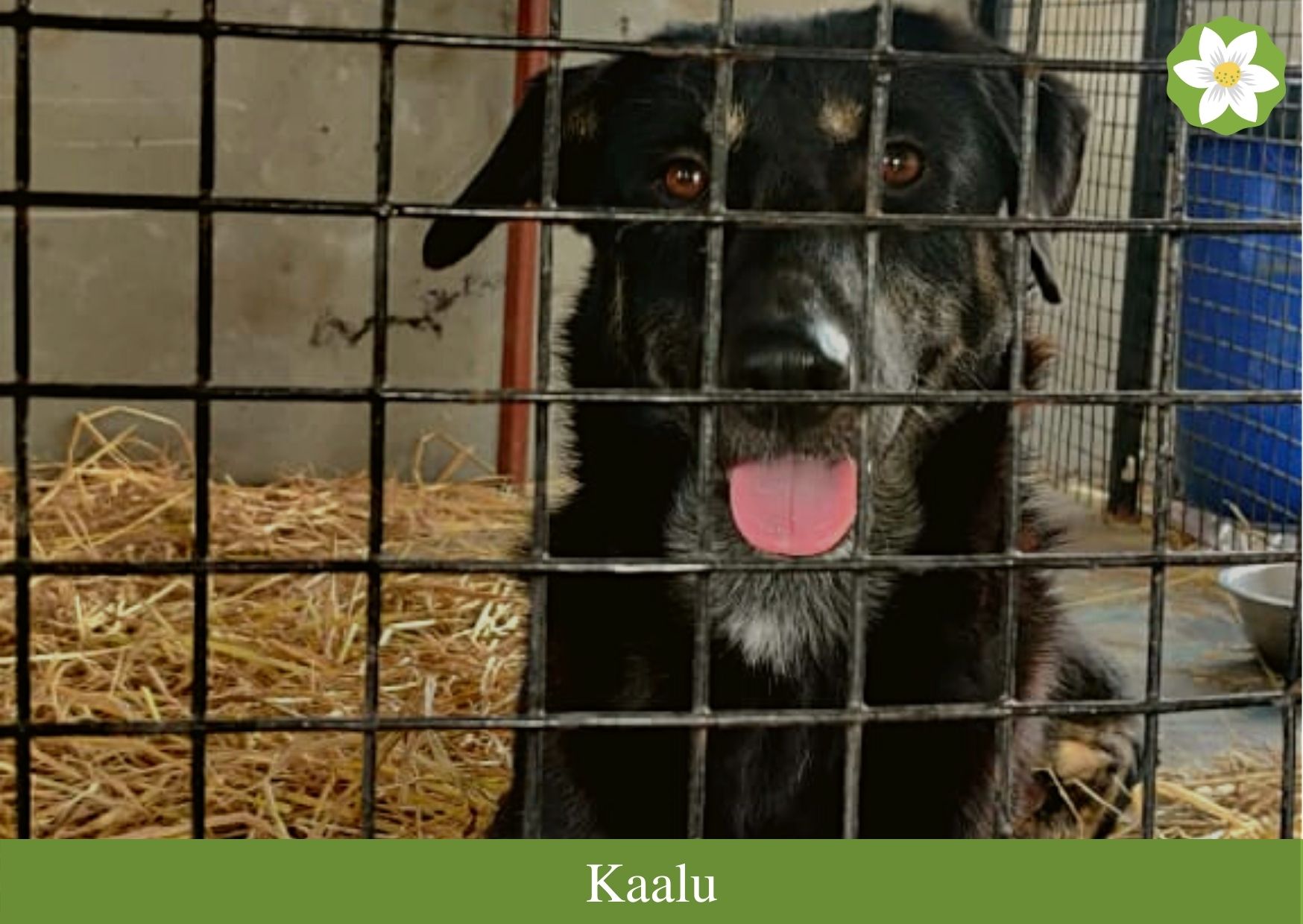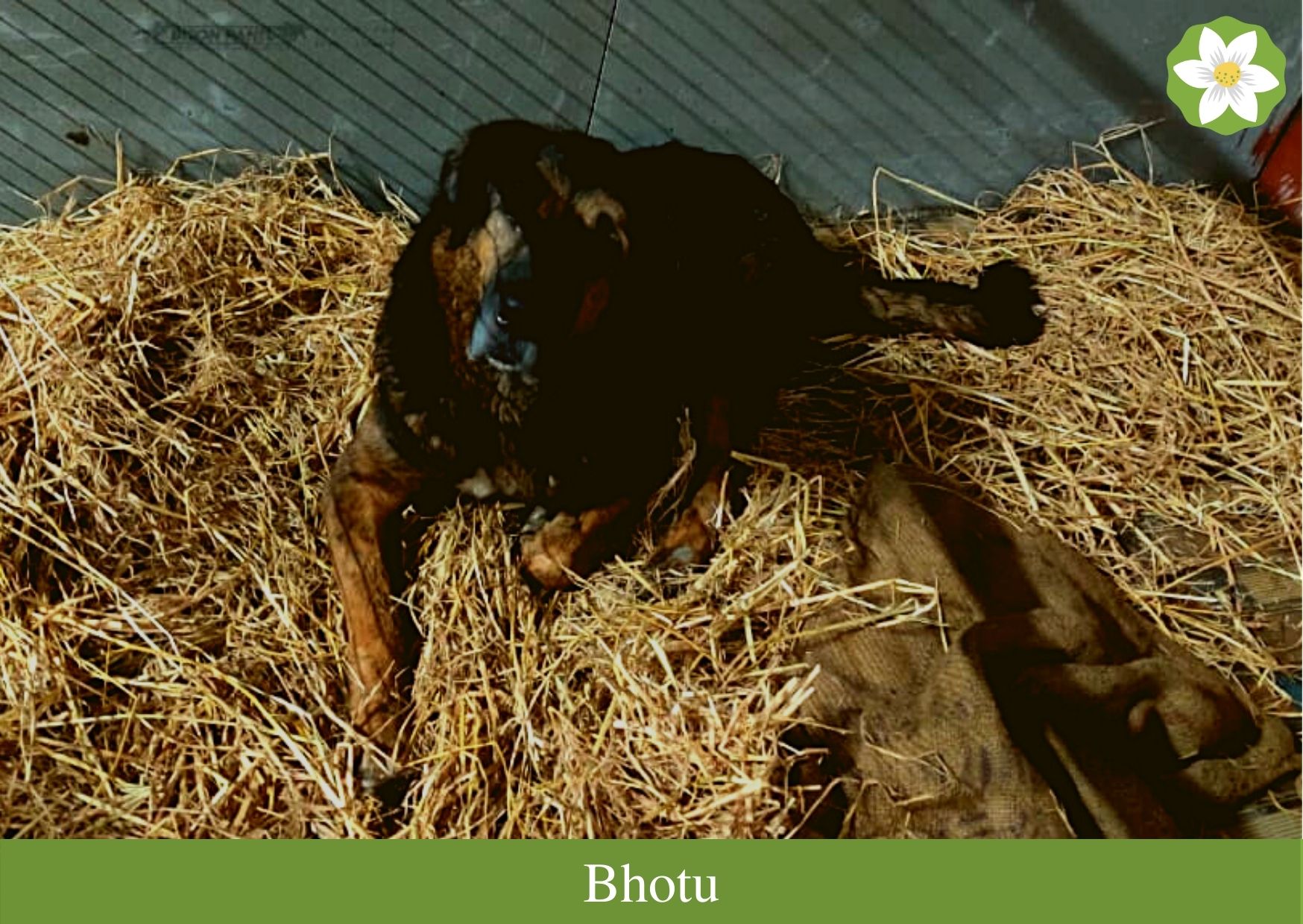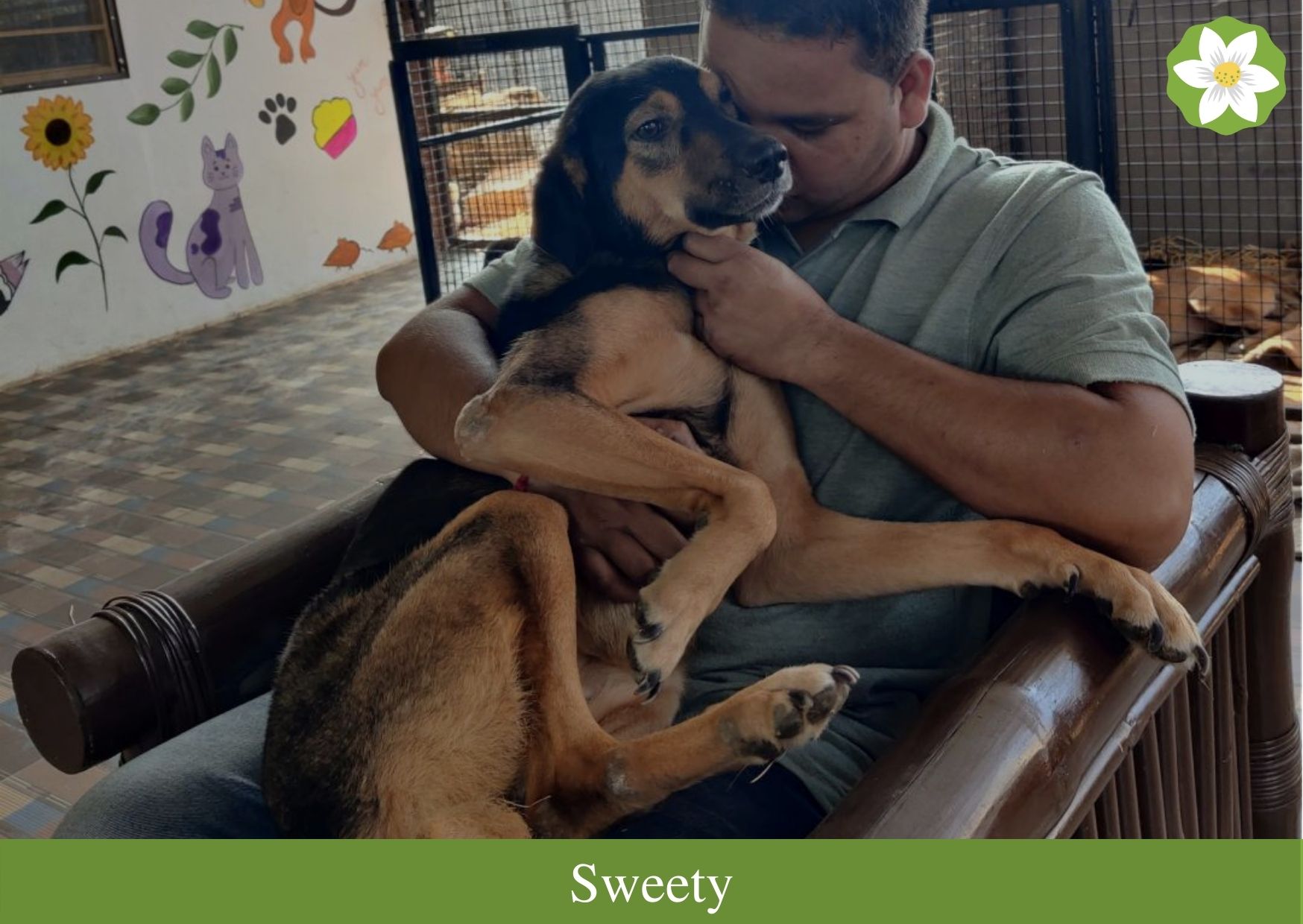 Kaalu
Kaalu was rendered paralyzed for life after an accident which shattered his backbone. Once unable to move, this little pooch is now an unstoppable force. He has a wheelchair to assist him and is also one of the only two dogs who have an entire space to themselves.
Bhotu
Bhotu was brought to us by a forest ranger from Uttarkashi. He had been paralyzed in an accident. When he first came to us, he was in bad shape. Fast forward a year, he can now walk on all fours (with a little help) and continually getting better.
Sweety
Sweety has partial paralysis. She has one dysfunctional leg that prevents her from reacting in a timely manner to physical stimuli. While she is perfectly healthy in all other aspects, her condition does not allow her to live without constant supervision.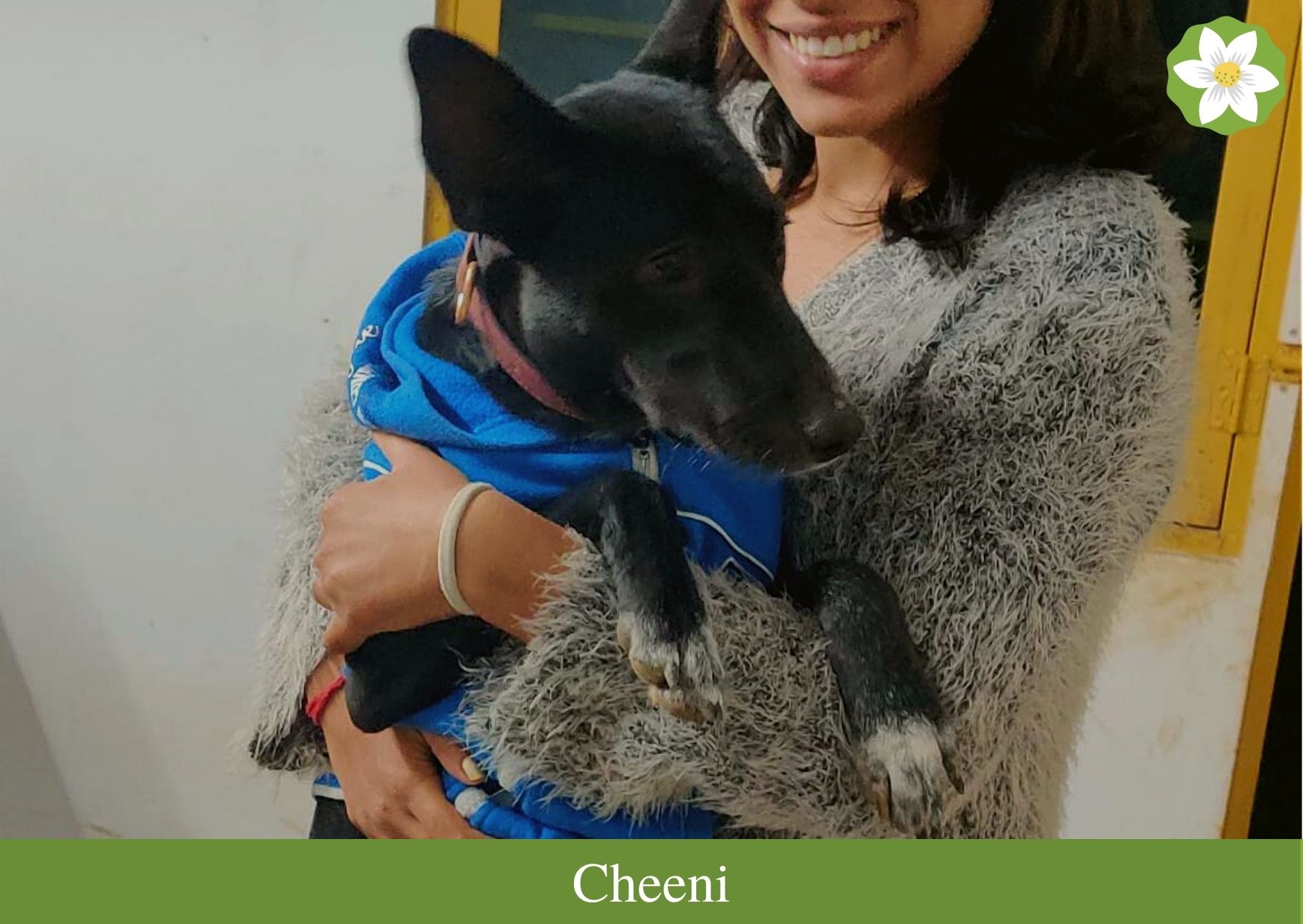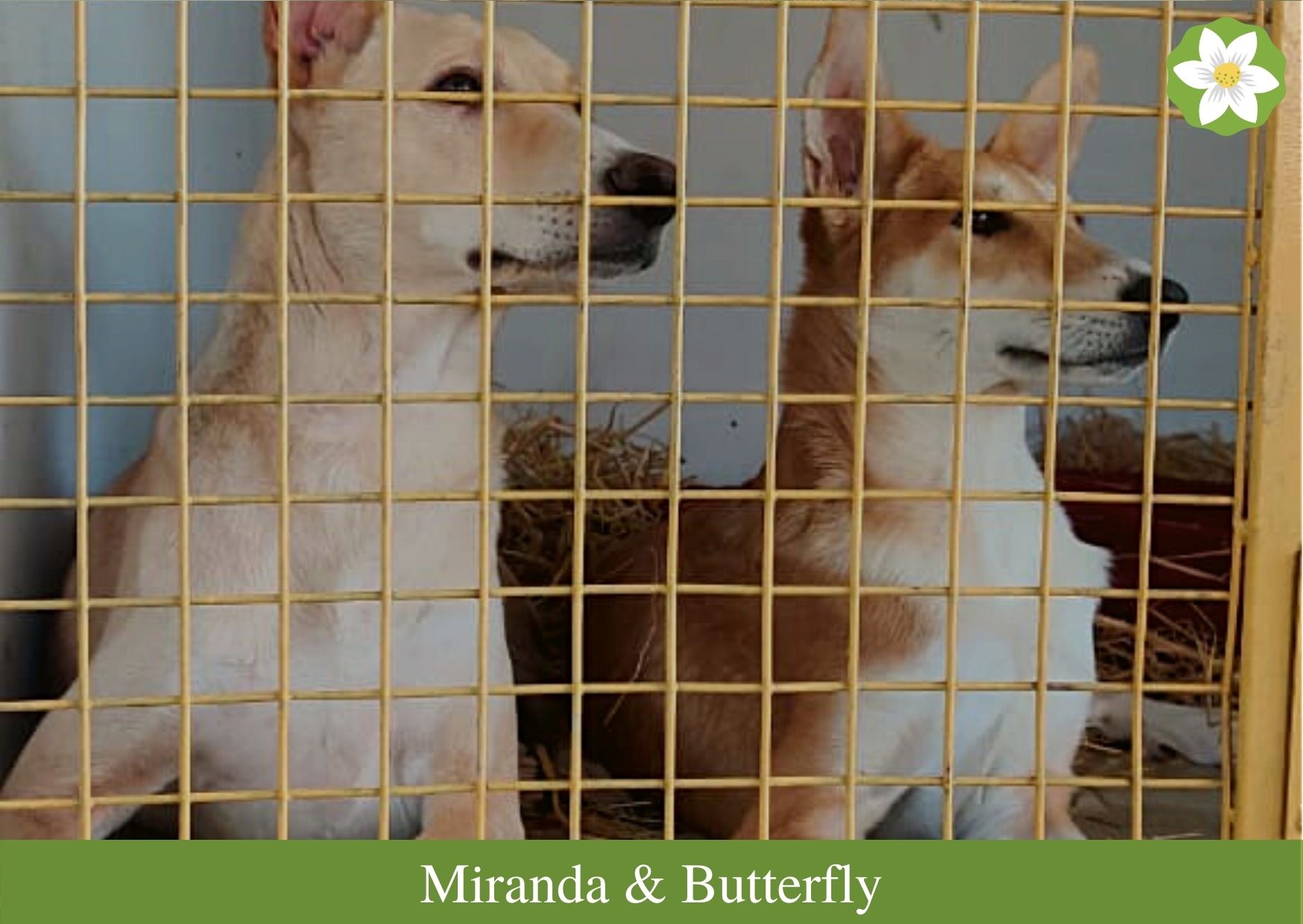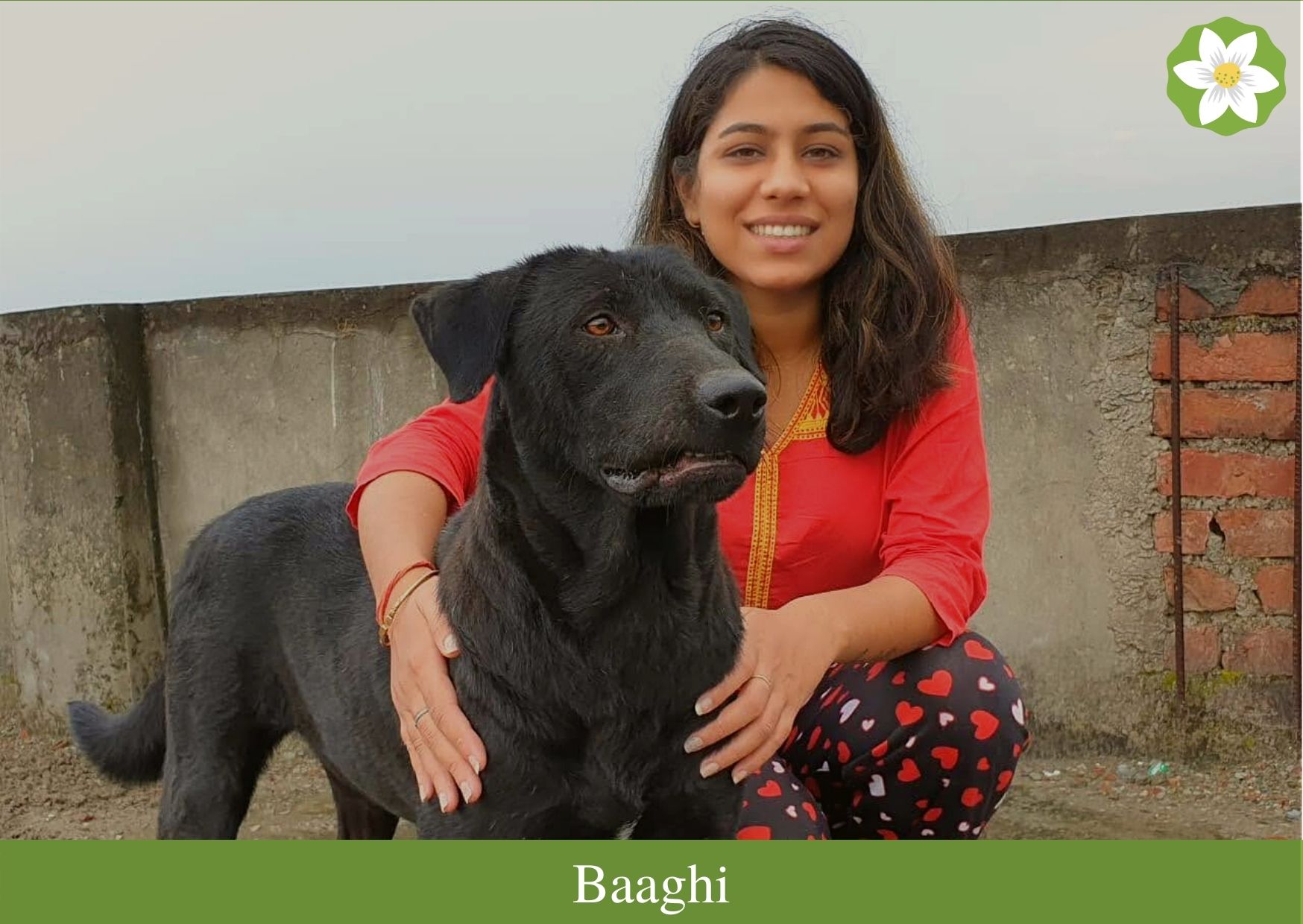 Cheeni
Cheeni was initially found as an injured pup on our feeding drives. After her treatment, she was sent back to her locality. However, due to another tragic accident, she dislocated her shoulder, which brought her back to us as a permanent resident.
Mirinda
Mirinda was first spotted as a pup with a maggot wound on her back. Immediately after her wound healed, she became sick with parvovirus and could no longer be released back on the streets. She took a while to get better and has been with us since then.
Butterfly
Butterfly came to us after a hit-and-run accident. She had a fractured front leg and several wounds all over her body. She required urgent rehabilitation and all-round care. We took her while we treated her and she has resided with us ever since.
Baaghi
Baaghi was suffering from the parvovirus when we took him in. He got better but unfortunately also developed a persistent skin infection, which has since been treated. While he was adopted once, fate had other plans and he ended up back with us.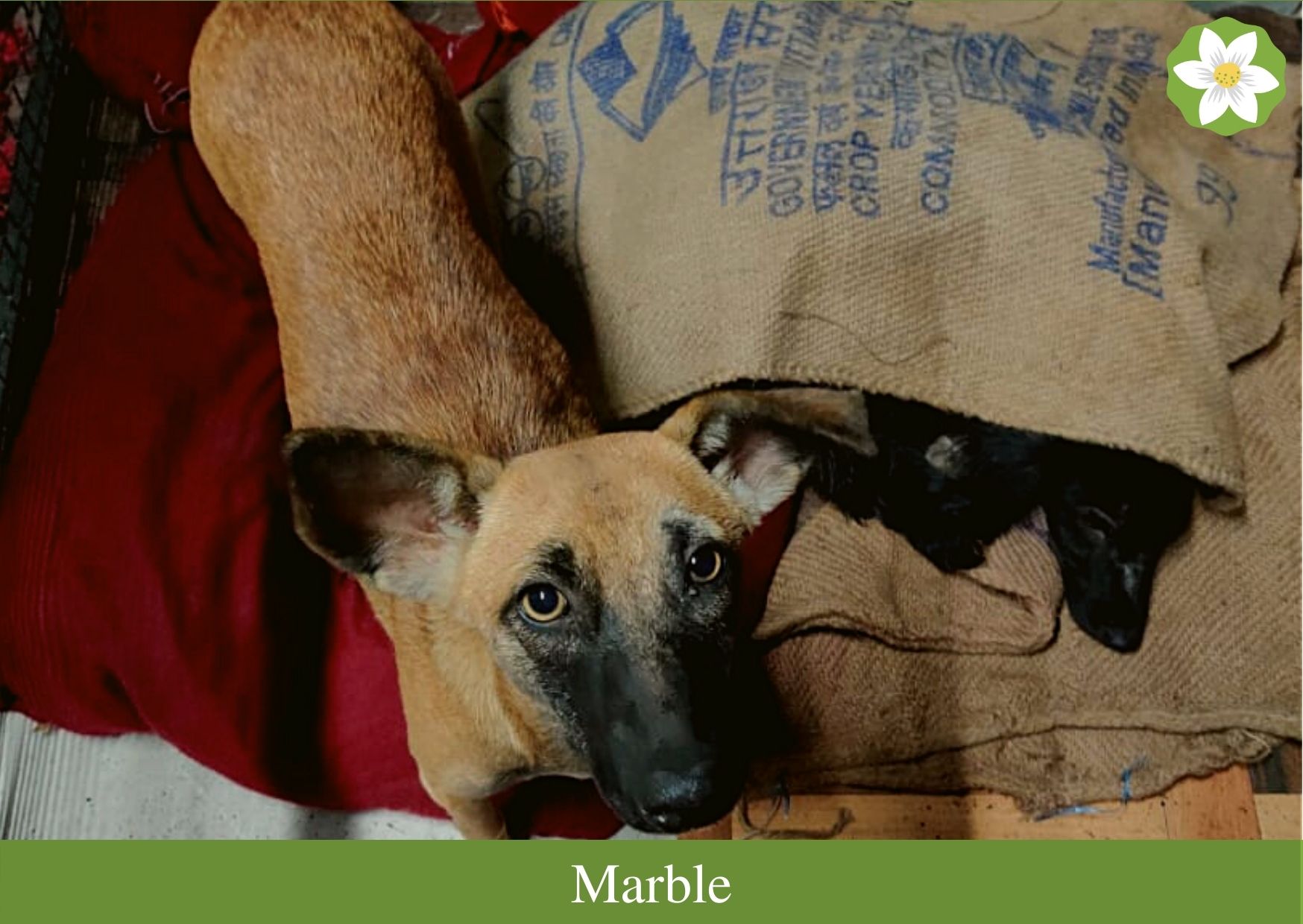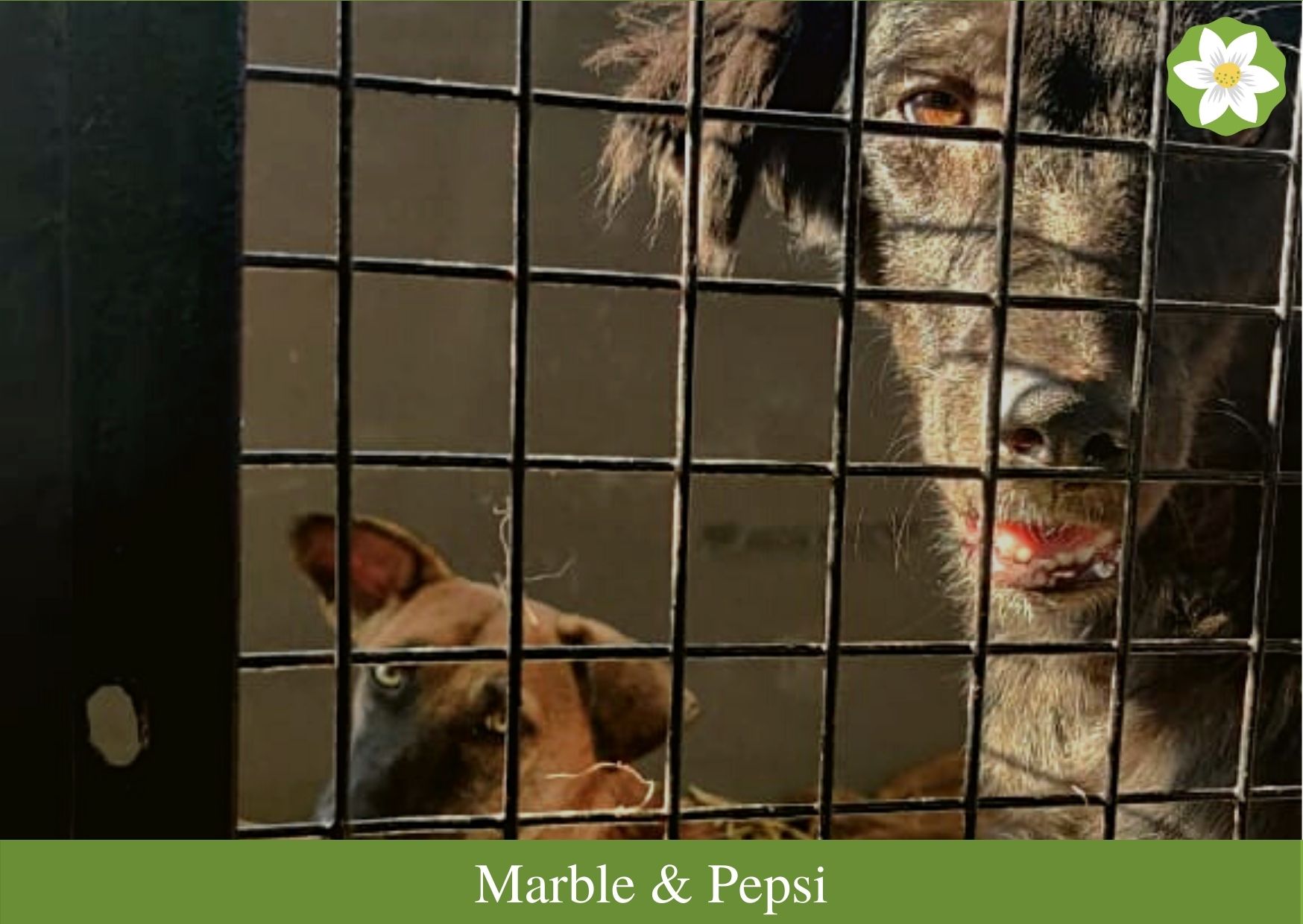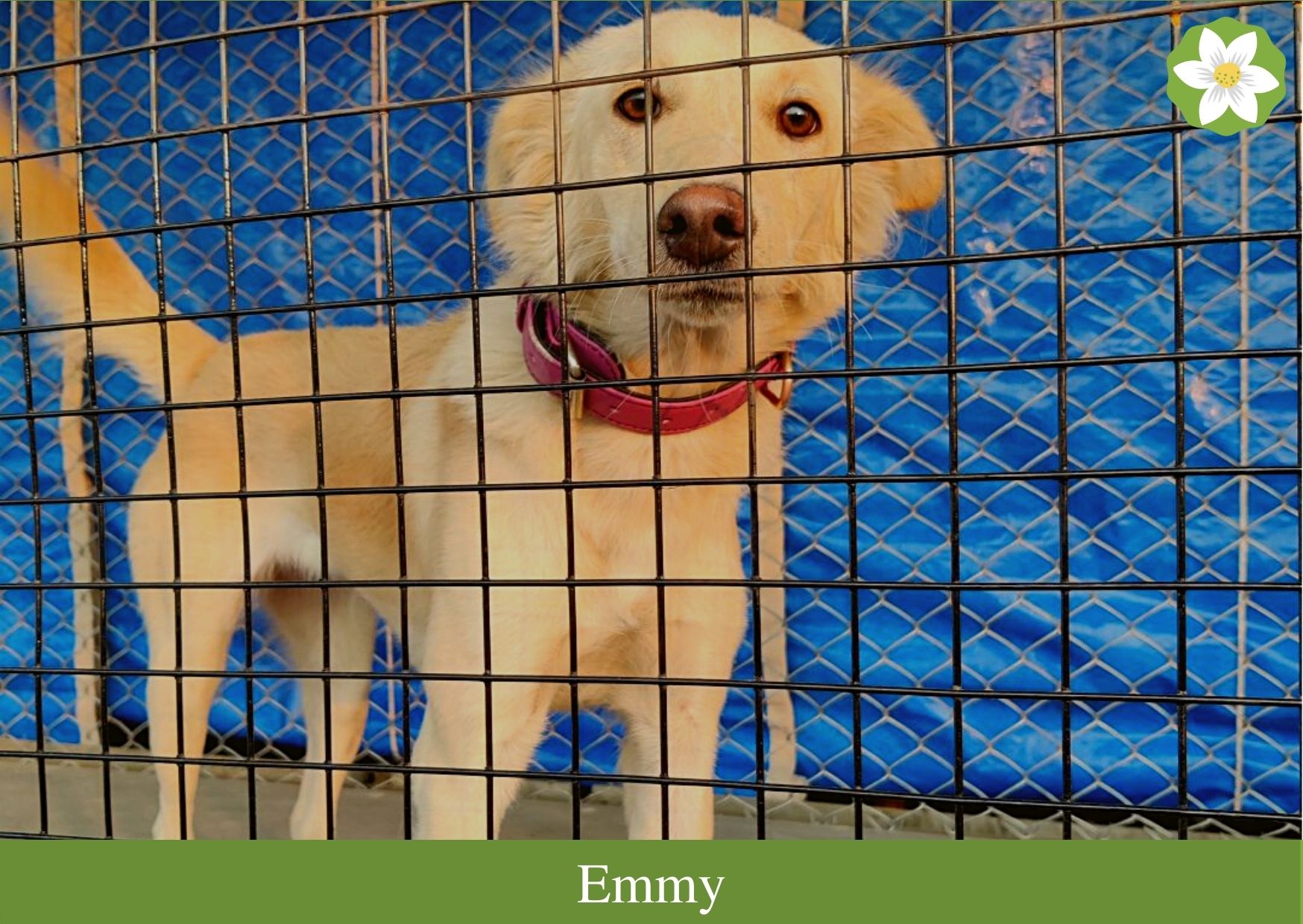 Marble
Marble was found as a severely malnutritioned pup in Jhajra, near our old shelter. With regular care, she got better in no time. Immediately after, she developed a chronically recurring UTI, which required a lot of treatment and is the reason why we cannot release her.
Pepsi
Pepsi came to us as a puppy. She had fractures in all four limbs and required extensive care. She later developed parvovirus and was again severely ill. However, while life has always seemed to deal Pepsi bad cards, our little warrior has always bounced back up.
Emmy
Emmy was being attacked by bigger dogs when she was rescued. She required short-term care for her injuries and was adopted post-recovery. She has been adopted thrice now but was returned each time. So now, she has a permanent home with us.
Visiting Hours
Visitors are always welcome!
Our pups and we look forward to impromptu visits from kind strangers. You have no idea how happy it makes them.
Our shelter is open 24 hours a day & 7 days a week for rescue activities and other essential operations. Visiting hours are from 10 AM to 12 PM in the morning, and 4 PM to 6 PM in the evening.
Click here to fill our visiting form.