Our Faith
Our Faith is a public charitable trust that is based in Dehradun. Founded in 2014, Ms. Niharika Kapoor leads the organization as its Chairman. It came into existence as an active advocate for the amelioration of this planet and all lives on it. It is our duty to ensure reforms are made in order to improve the world emotionally, economically and socially. Leading with this idea, we aim to make a difference in the all-encompassing fields of human, animal and environmental welfare, with our chief focus maintained upon refining women's rights, child rights, labour rights, animal rights, environmental protection, and assisting the underprivileged through advocacy, litigation, networking and capacity building. Our organization believes in peaceful coexistence and are consistently putting in efforts to make it a true reality. From rescuing animals to conducting plantation drives to providing covid relief―we have been actively working to uplift all sections of society.
Our Vision
Our Faith dreams of a future where every creature is entitled to humanity and compassion, along with basic necessities including food, clothes, shelter and education. Our vision is the ethical and sustainable growth of society, along with equal and better rights for humans and animals alike.
pets
Animal Welfare
Our Faith has been an active voice in the advocacy for animals rights. Our aim is to create an equal society for our furry friends and give them a fighting chance. Read more about our work here.
emoji_people
Human Welfare
Our Faith aims to amplify important social issues like hunger, poverty and human rights by giving them their voice and highlighting them to create a better society. Read more about our work here.
park
Environmental Welfare
Our Faith aims at creating a sustainable future for our planet. Read more about how Our Faith continues to work for environment welfare here.
Animal Welfare
FAITH RESCUE & RECUPERATION CENTRE
One of the biggest milestones we reached in 2020 was building a recuperation centre for animals. The Faith Rescue & Recuperation Centre, located in Dhaulas, Dehradun, provides a sanctuary to sick, injured and abused animals to heal from the inside-out before they are released back to their natural environment. You can read more about it here.
ANIMAL ADOPTION
We regularly post adoption alerts for street animals (strongly supporting adopt don't shop) on our social media handles. So far, we have been able to place over 150 dogs and cats with their furever families.
ANIMAL FEEDING
We had been feeding 50-60 stray animals twice daily since 2014. However, this number has increased greatly since the pandemic. Our feeding drives now cater to several animals including 180+ dogs, 10 cats and 10-15 cattles every day.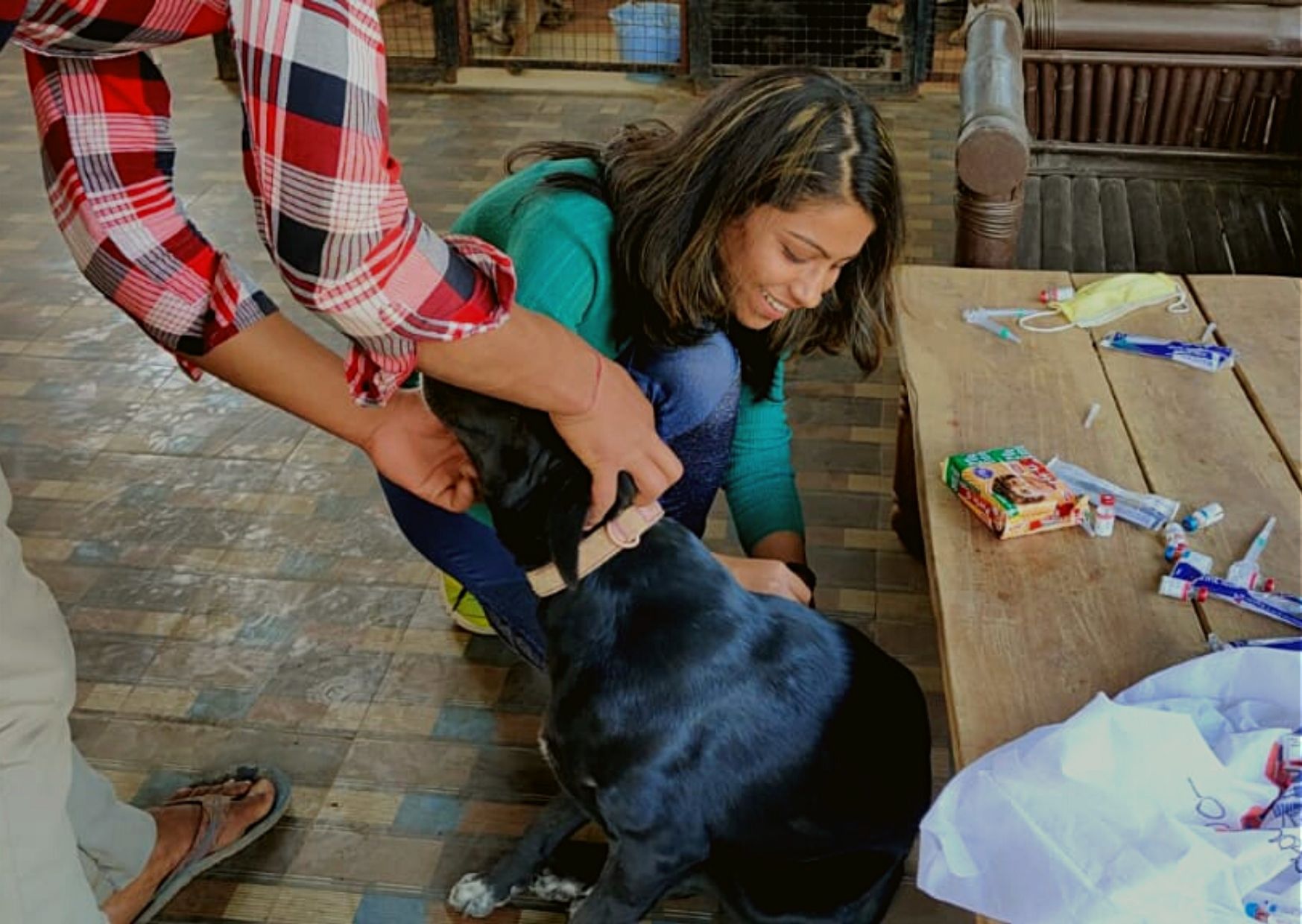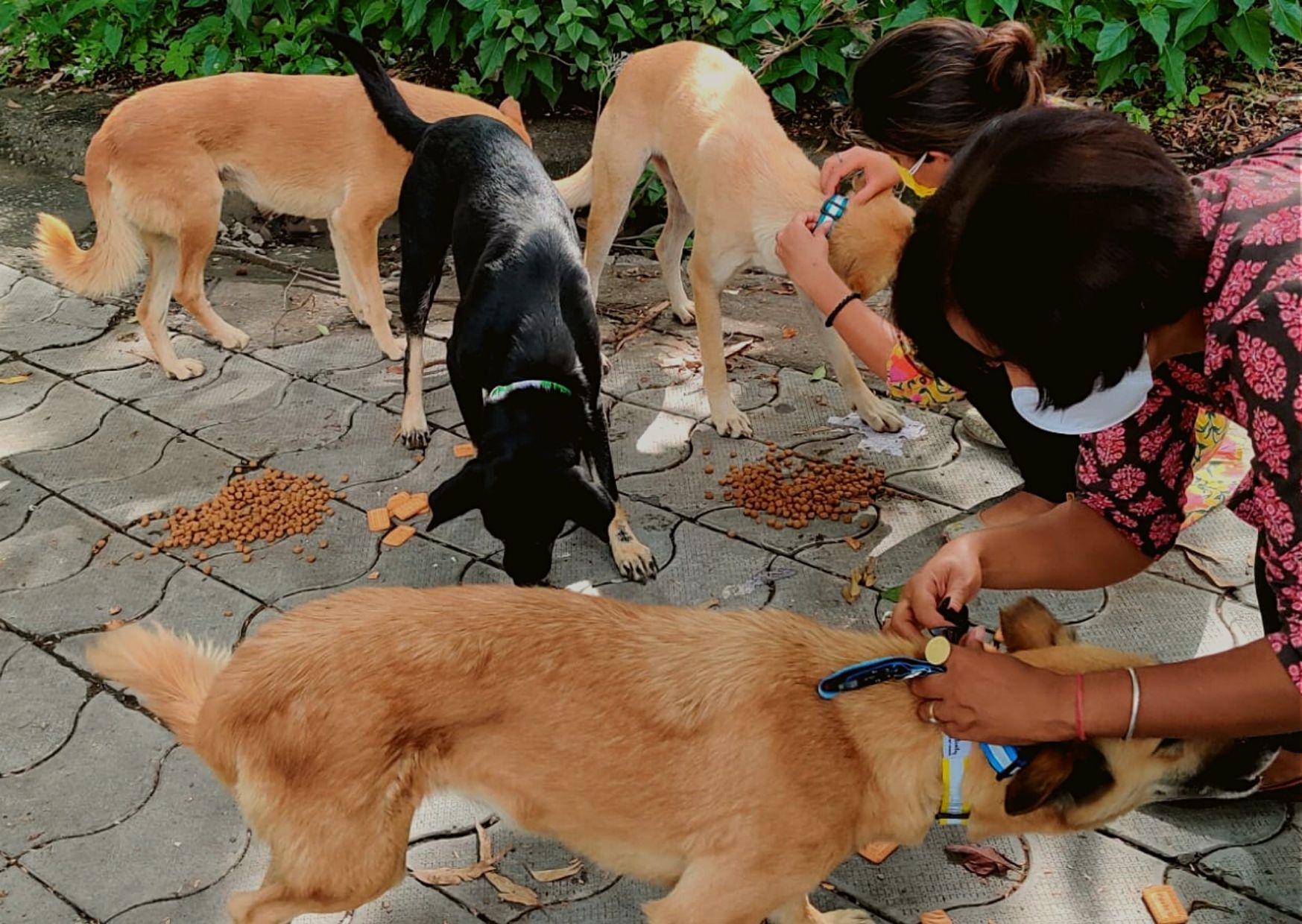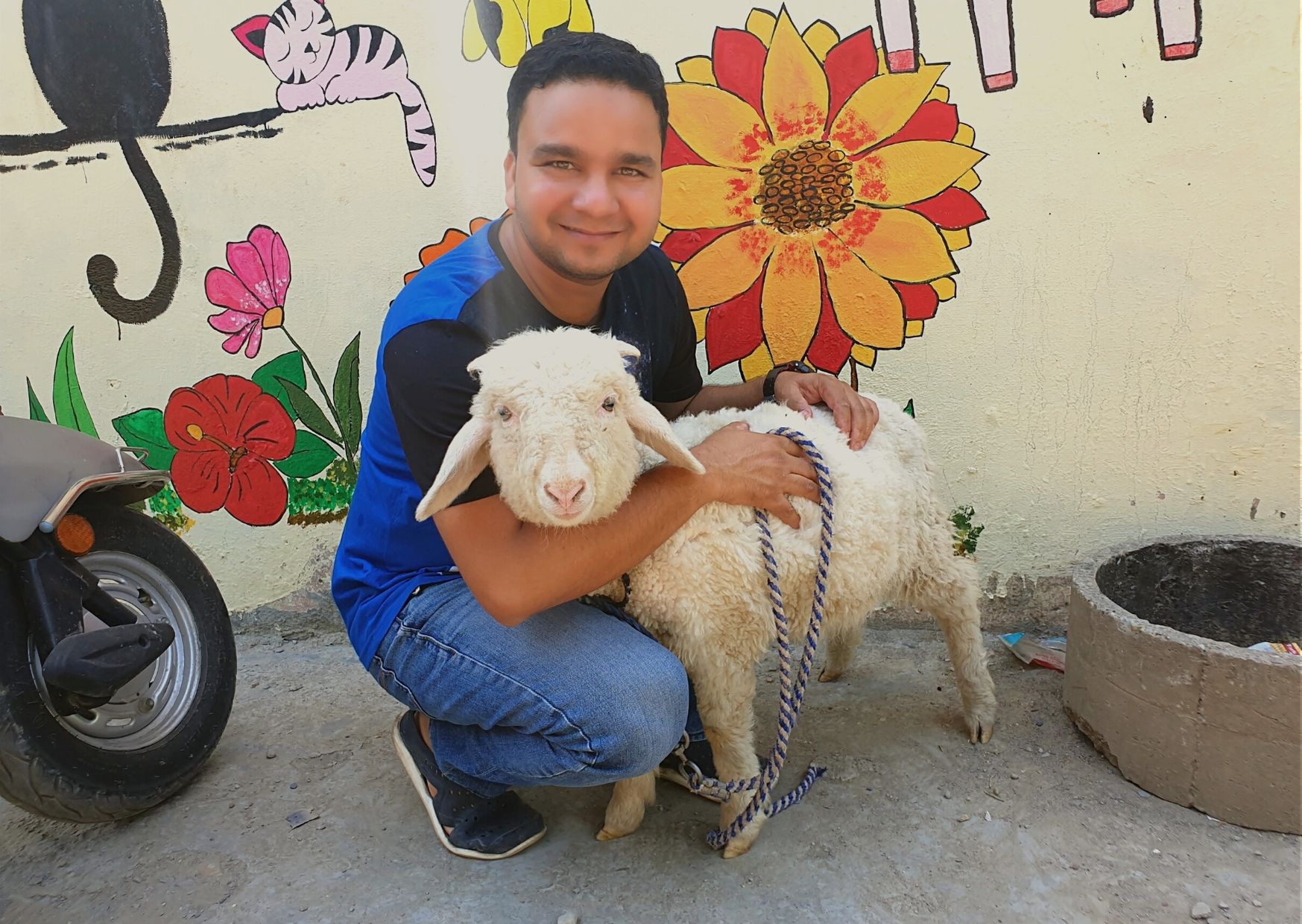 ANIMAL RESCUES
Rescuing animals makes for a major part of our work. We regularly conduct rescues and fund treatments of injured, sick and/or abused stray animals. They are typically nursed back to health and released back to their locality. So far, we have rescued over 700+ animals.
VACCINATION DRIVES
We have conducted vaccination and deworming drives for street dogs in Dehradun to ensure their health. All the dogs at our recuperation centre are also vaccinated. Read more about it here.

Presently, our organization is working in Dehradun. However, we hope to soon expand our services to other cities as well and help as many living beings as we can.
Human Welfare
CHILD WELFARE
We provide free tuition classes to underprivileged children and raise funds to sponsor the education of these children as a part of our Mission Child Education. We have also conducted various activities for children, distributing goodies and covid essentials, at multiple institutions.
COLLABORATION WITH OTHER ORGANIZATIONS
Our Faith has collaborated with various organizations to help our community at a bigger scale. So far we have collaborated with like-minded groups to conduct clean-up drives, food drives and rescues.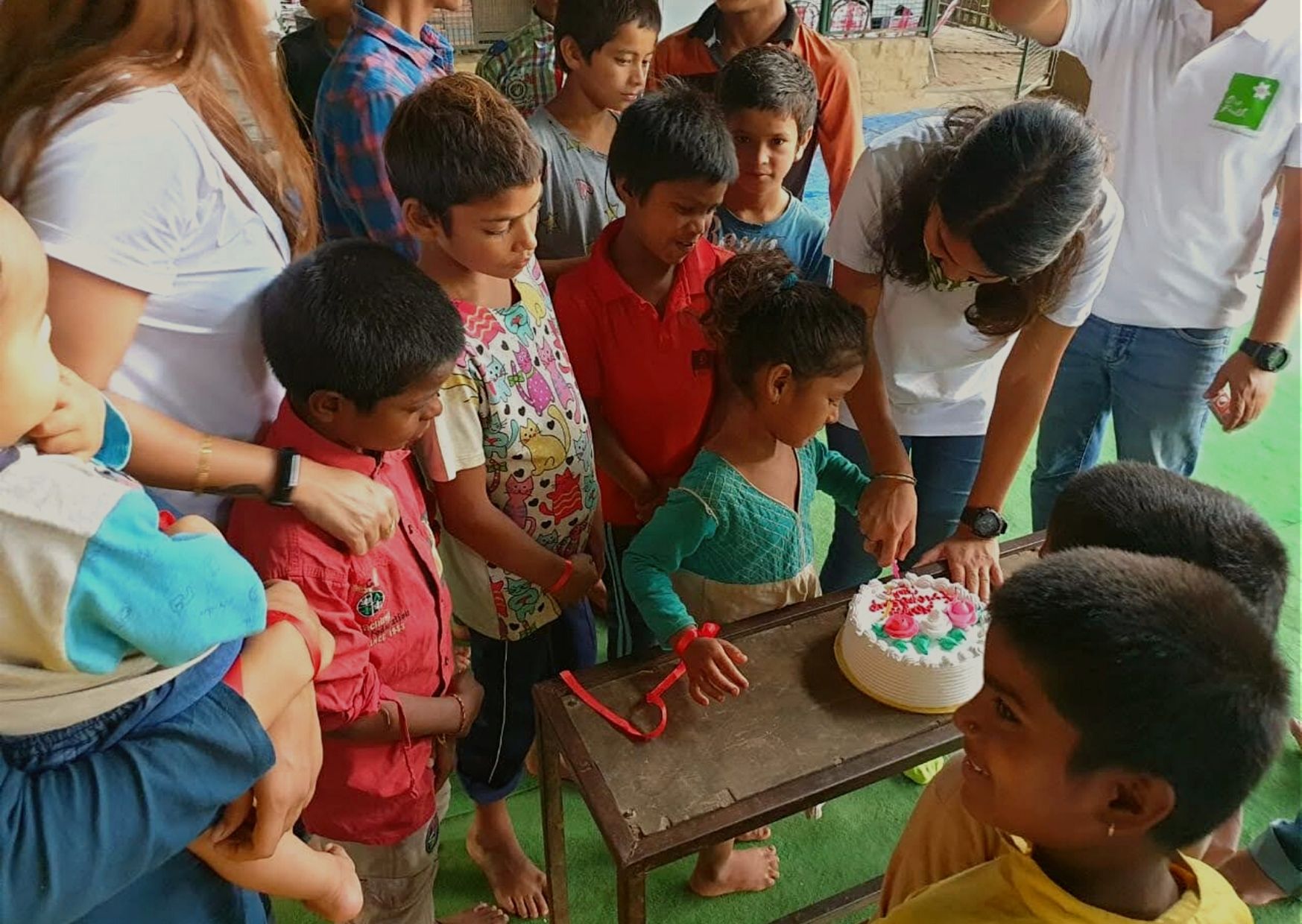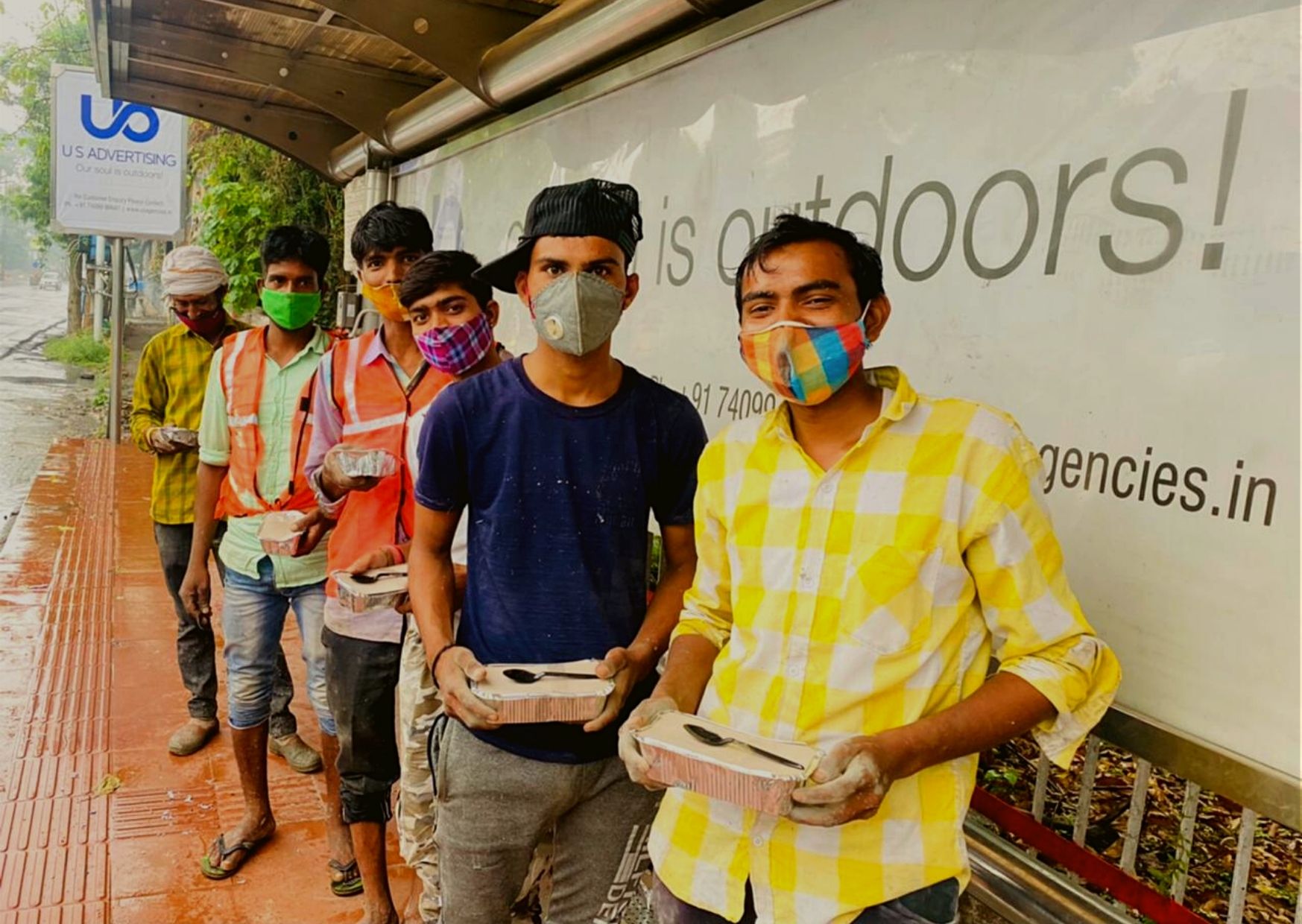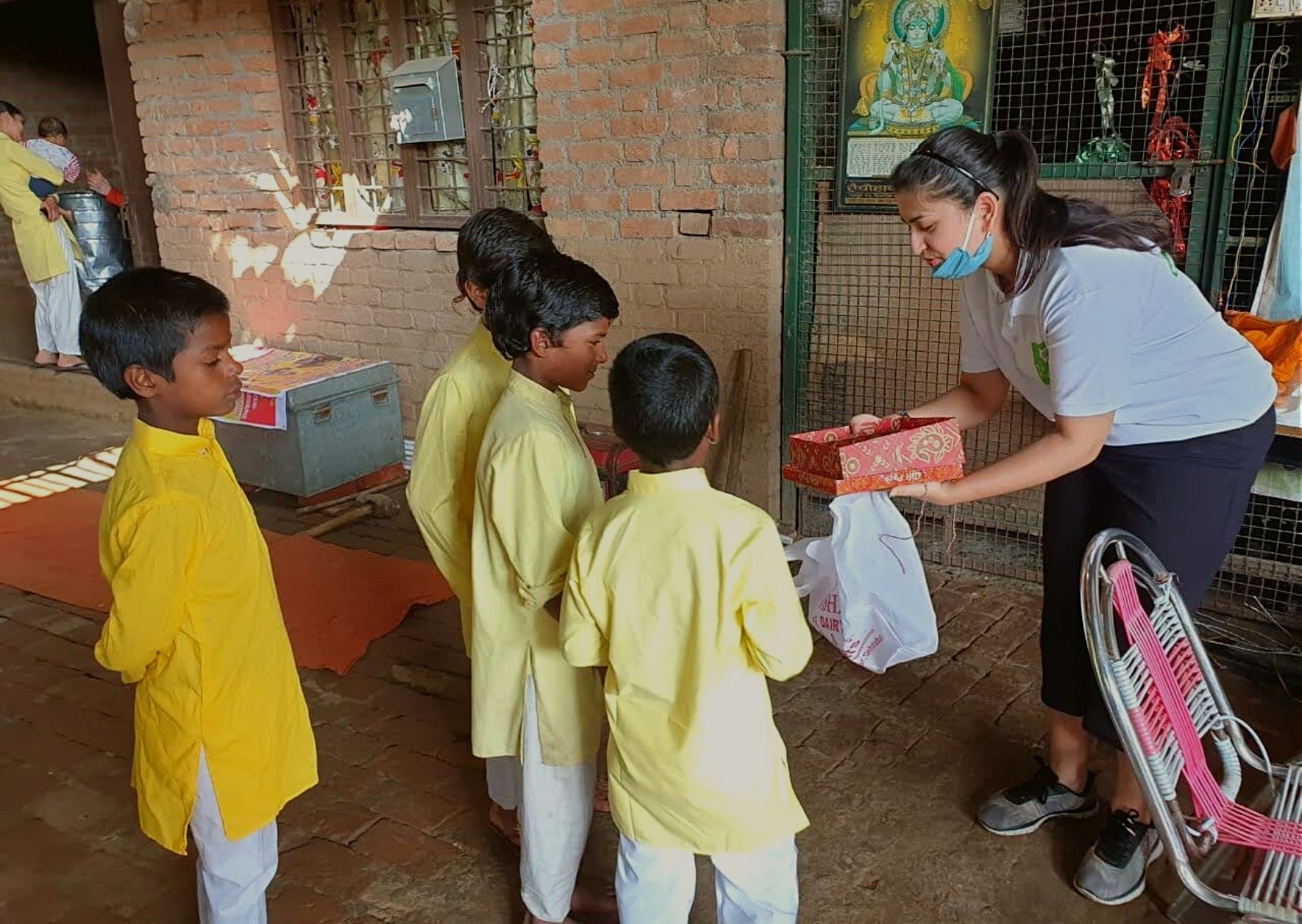 COVID WARRIORS
During the pandemic, we verified leads for the people affected and helped them find necessary resources like hospital beds, blood donations, medication, and safe food. We also made covid essentials kits available to students.
MISSION FEED THE HOMELESS
In collaboration with the Shuruwat Foundation and Tapri, The Teafe, we conducted successful feeding drives by providing safe and healthy meals to homeless people during the pandemic. This project has been going on since May 2021. Read more about it here.
Environmental Welfare
Our Faith uses its platform to speak up for environment sustainability. Conducting plantation and cleanliness drives, using and promoting use of sustainable items, converting natural waste to compost, we have made small but significant contributions in this field. Read more about our plantation drive here.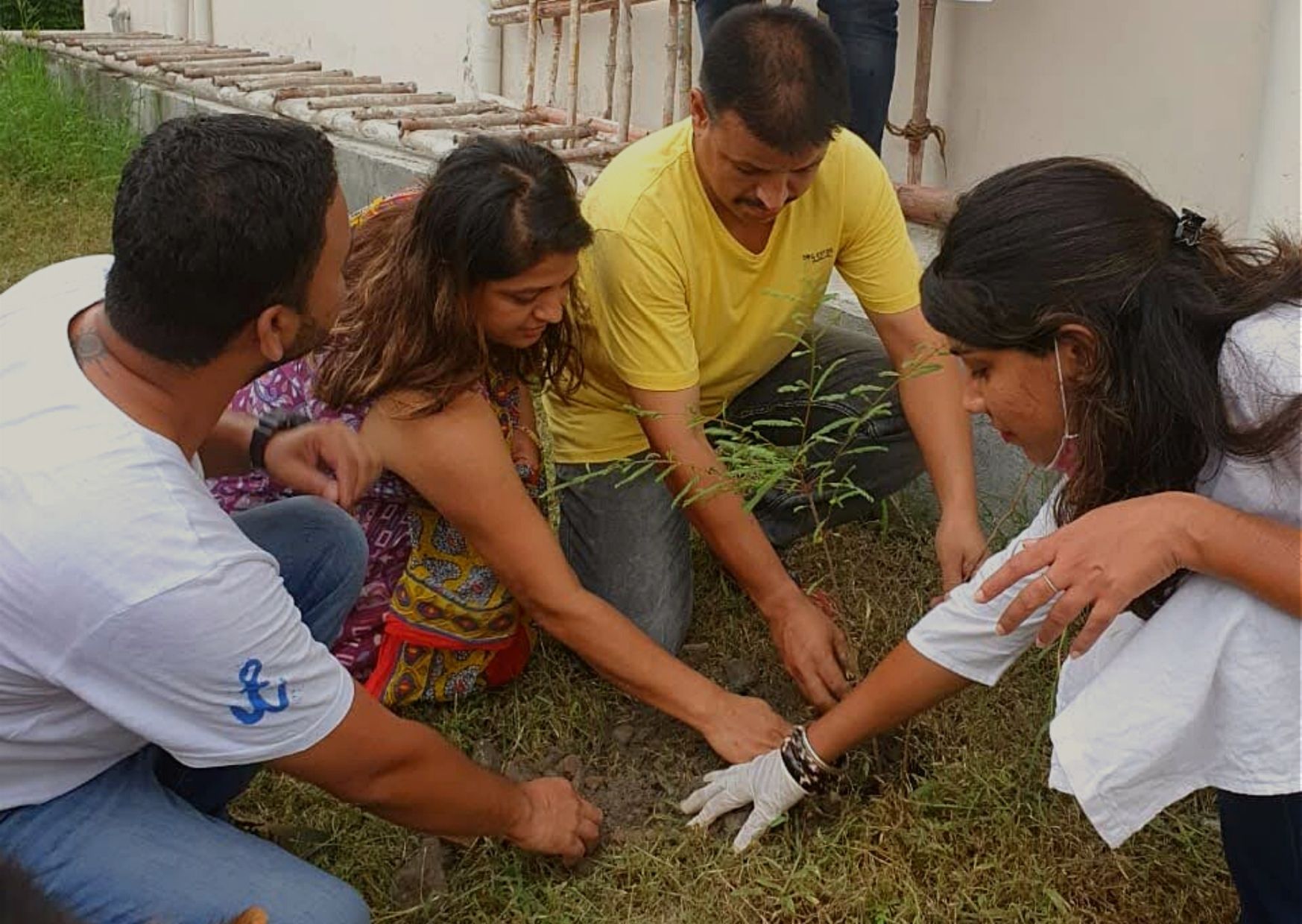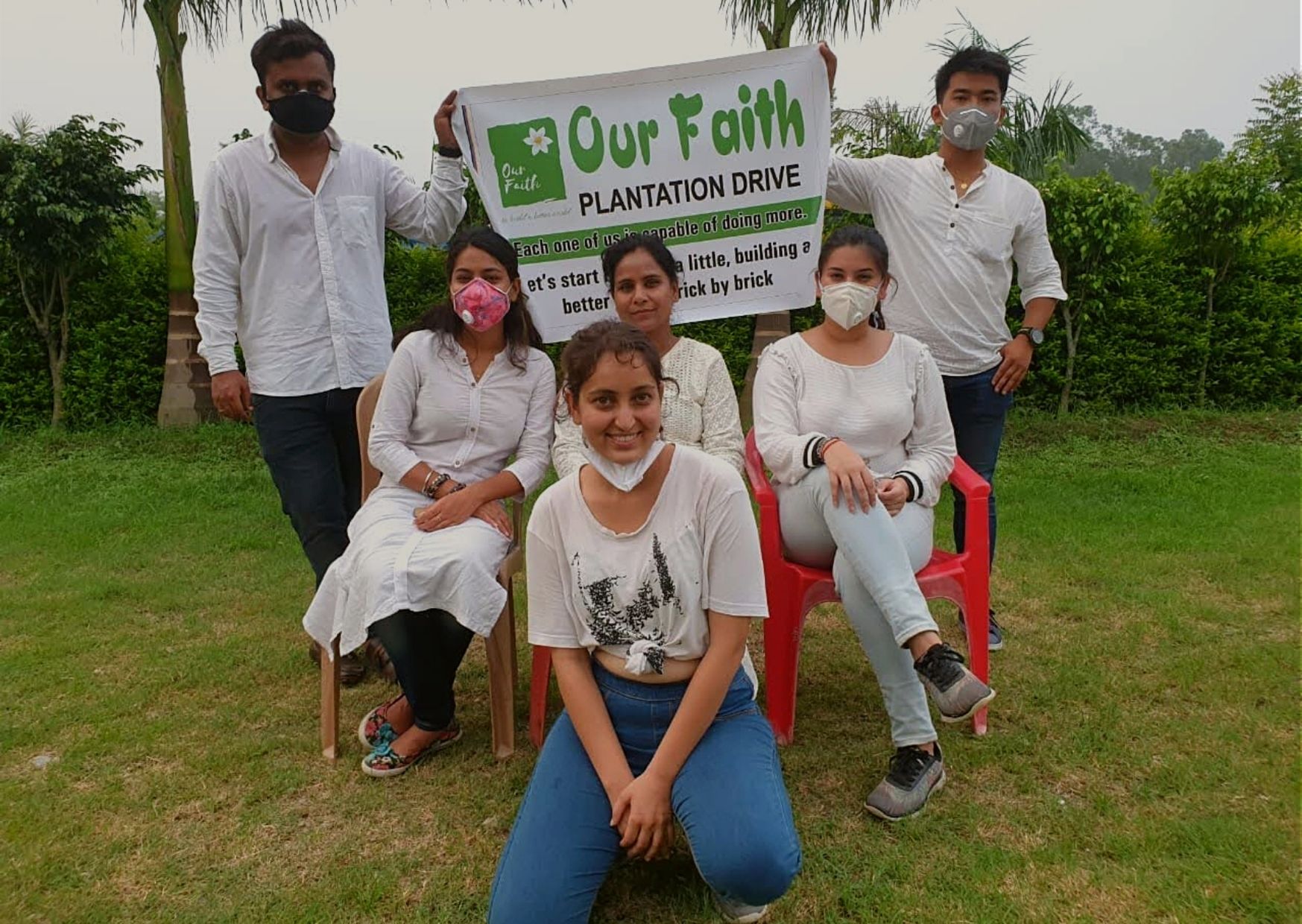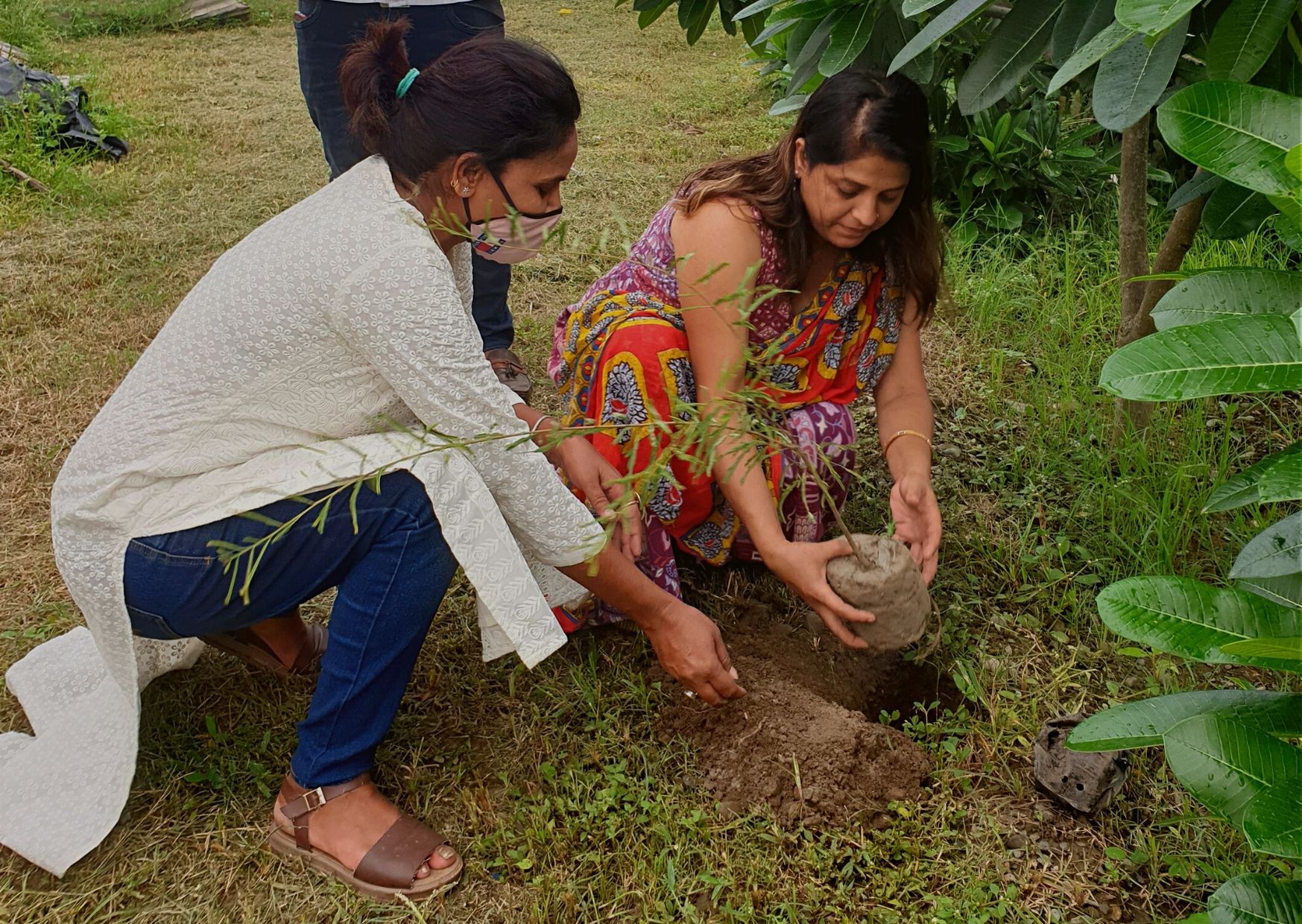 PLANTATION DRIVE
Our Faith conducted a plantation drive in the New Hopetown area of Dehradun on 20th July 2020. In times of increasing industrialization and deforestation, we do our part in planting a sapling and nurturing them to keep some parts of this city as green as they used to be and therefore keeping our cities air clean and breathable.
We try and make a difference in society in any way possible. Planting trees and making consistent efforts to take care of them is also a good way to serve society. We planted 37 Saplings all around the New Hopetown area, drives like these help us also spread out our work and link up with other foundations so that we may collectively come together and bring a bigger change in society.
Here is our team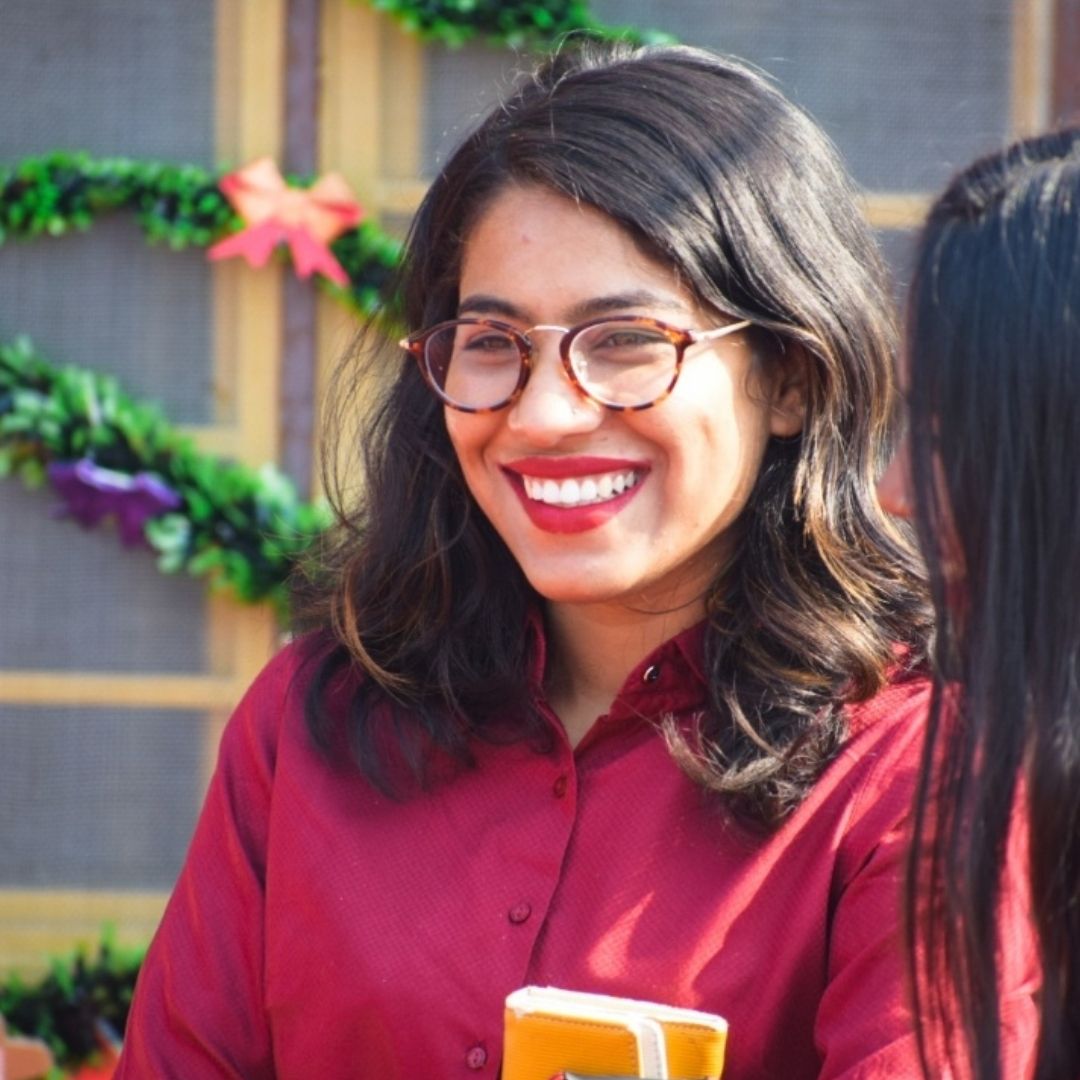 Niharika Kapoor
Chairman
Niharika's love for animals has been her most refined quality. She has volunteered with several animal welfare organisations including PETA and Humane Society International, and is a fellow in the Ahimsa Fellowship Program. Through Our Faith, Niharika aspires to build an animal sanctuary and a veterinary hospital for stray and abandoned animals.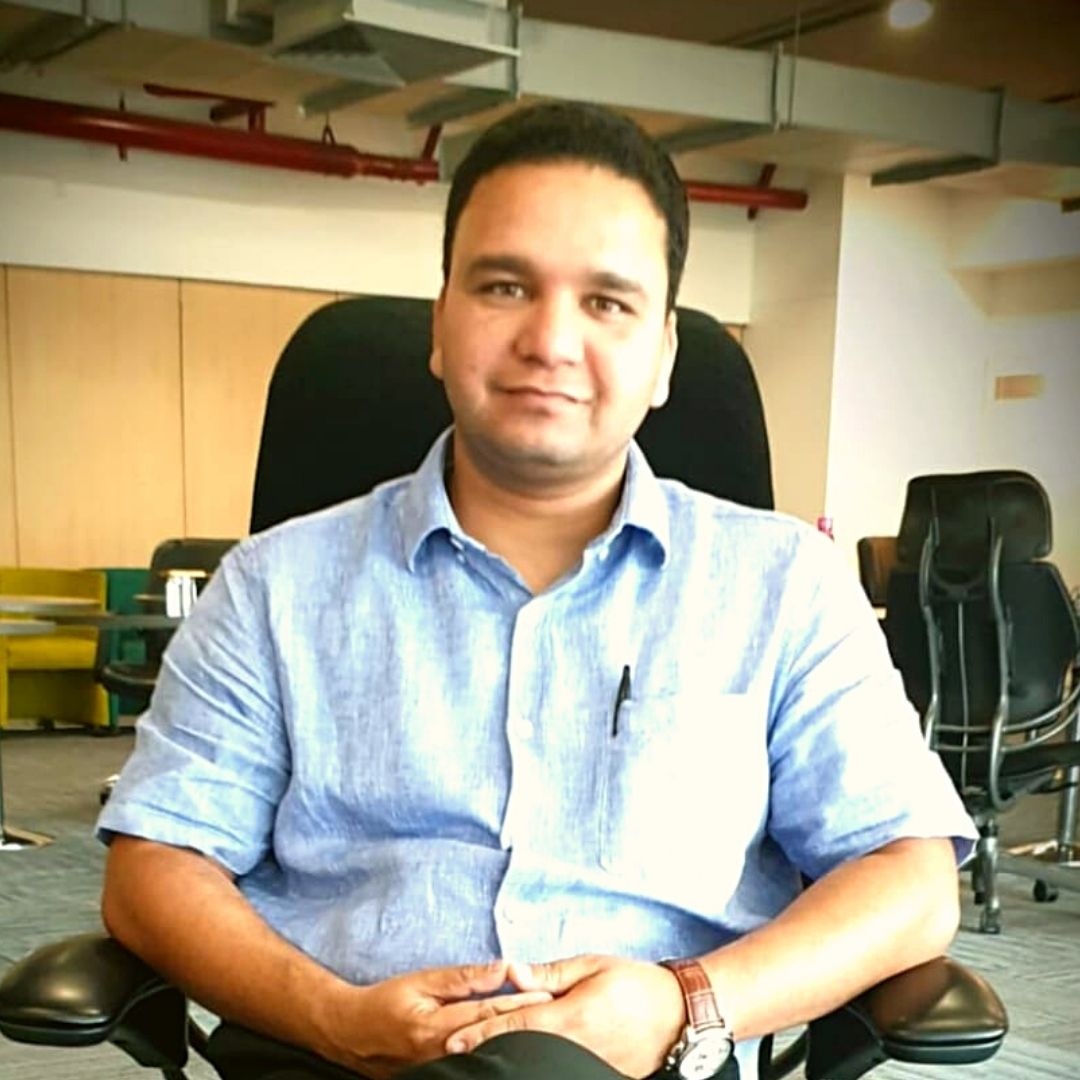 Rahul Kumar
Secretary
An avid animal lover, he has been feeding strays regularly for the last 7 years and has been actively conducting rescue operations since 2018. Rahul has always been outspoken about his compassion for animals and his need to do something to better their lives. This trust is the result of his dream that he shared with a few of his close friends.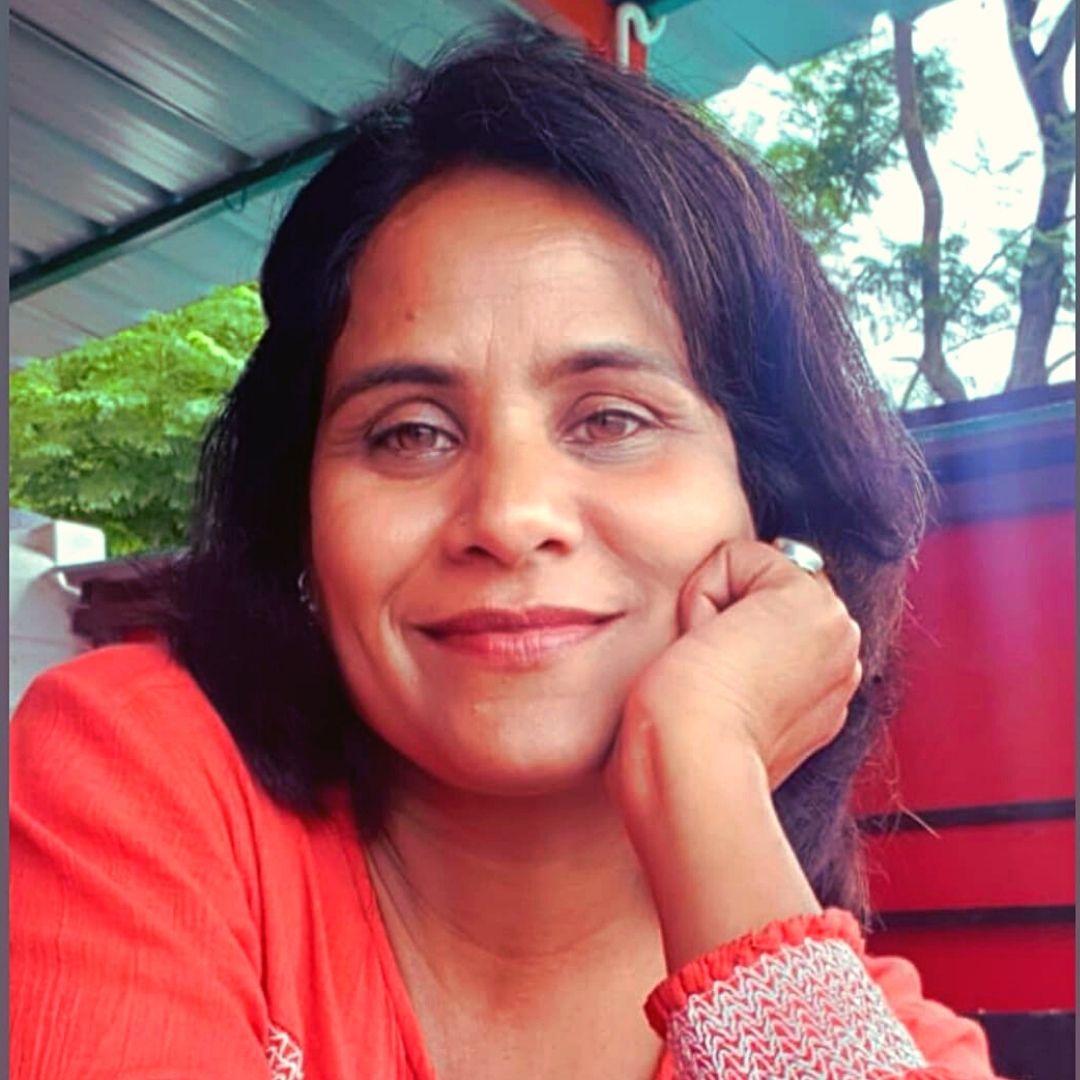 Anjana Kapoor
Treasurer
As a member of Our Faith, Anjana is determined to work whole-heartedly towards achieving its goals―physically, mentally and financially. She believes that this organization has a bright future in all its three spheres, made possible because of its team of enthusiastic, talented and passionate people who can make anything possible.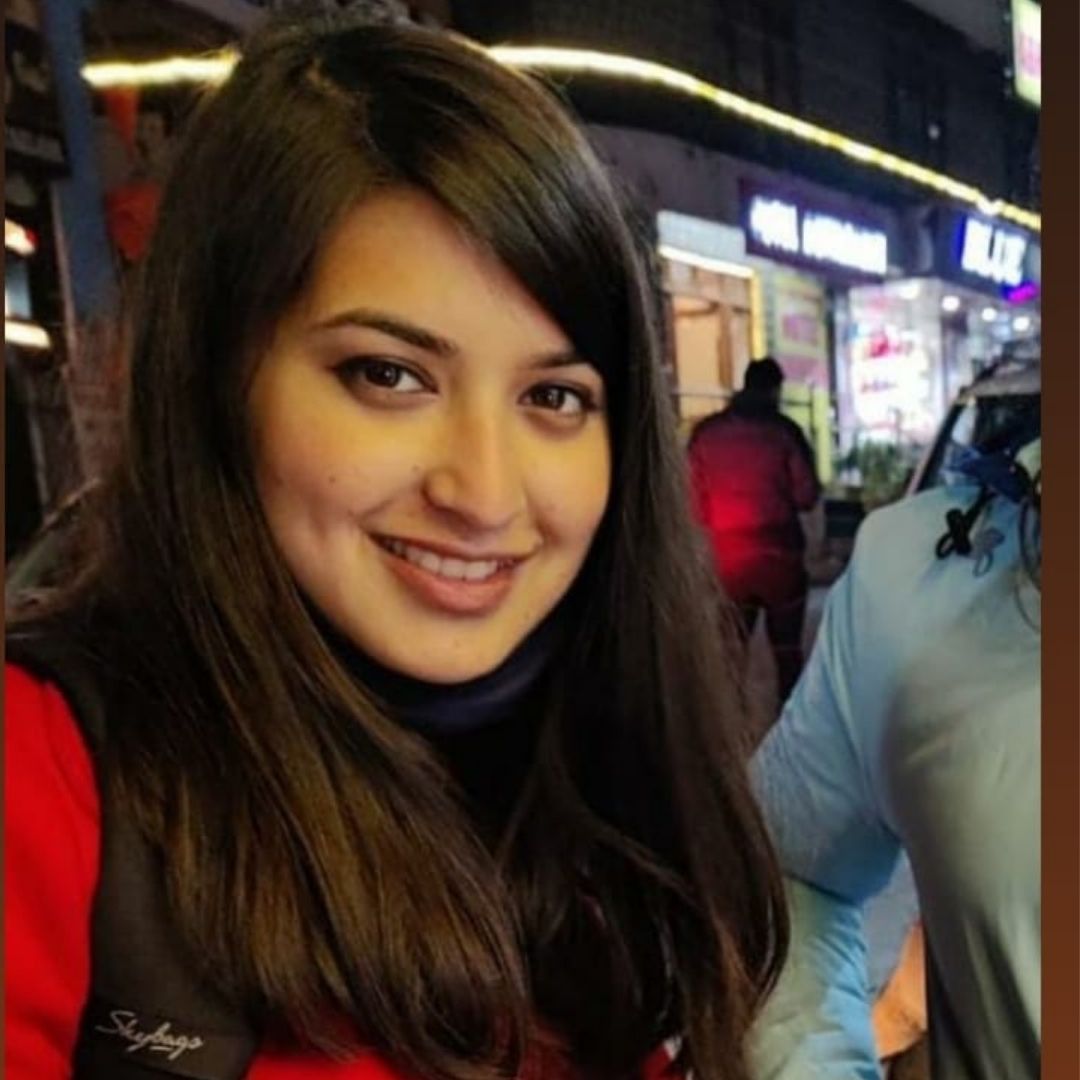 Tanaya Mathur
General Manager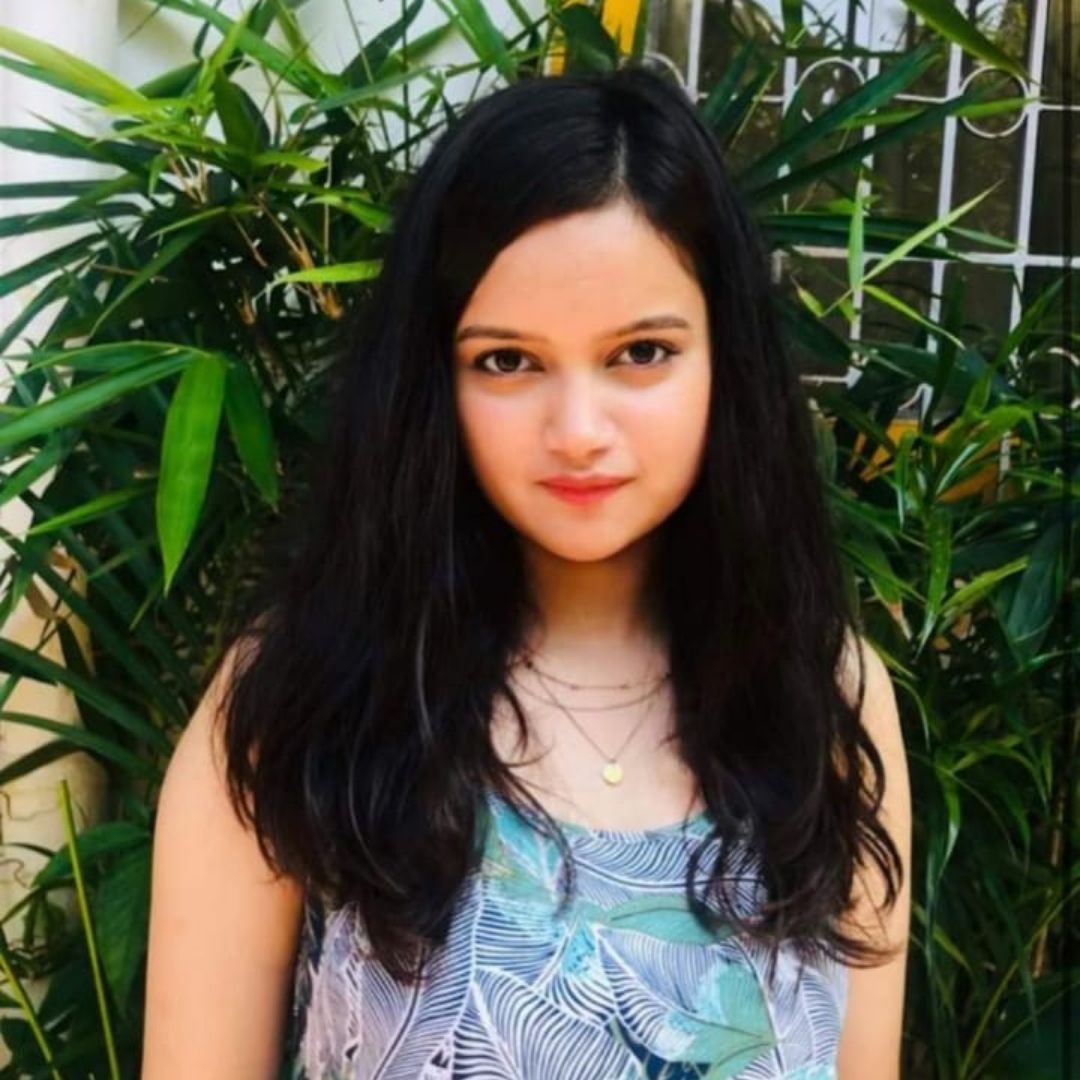 Asmita Aswal
Finance Head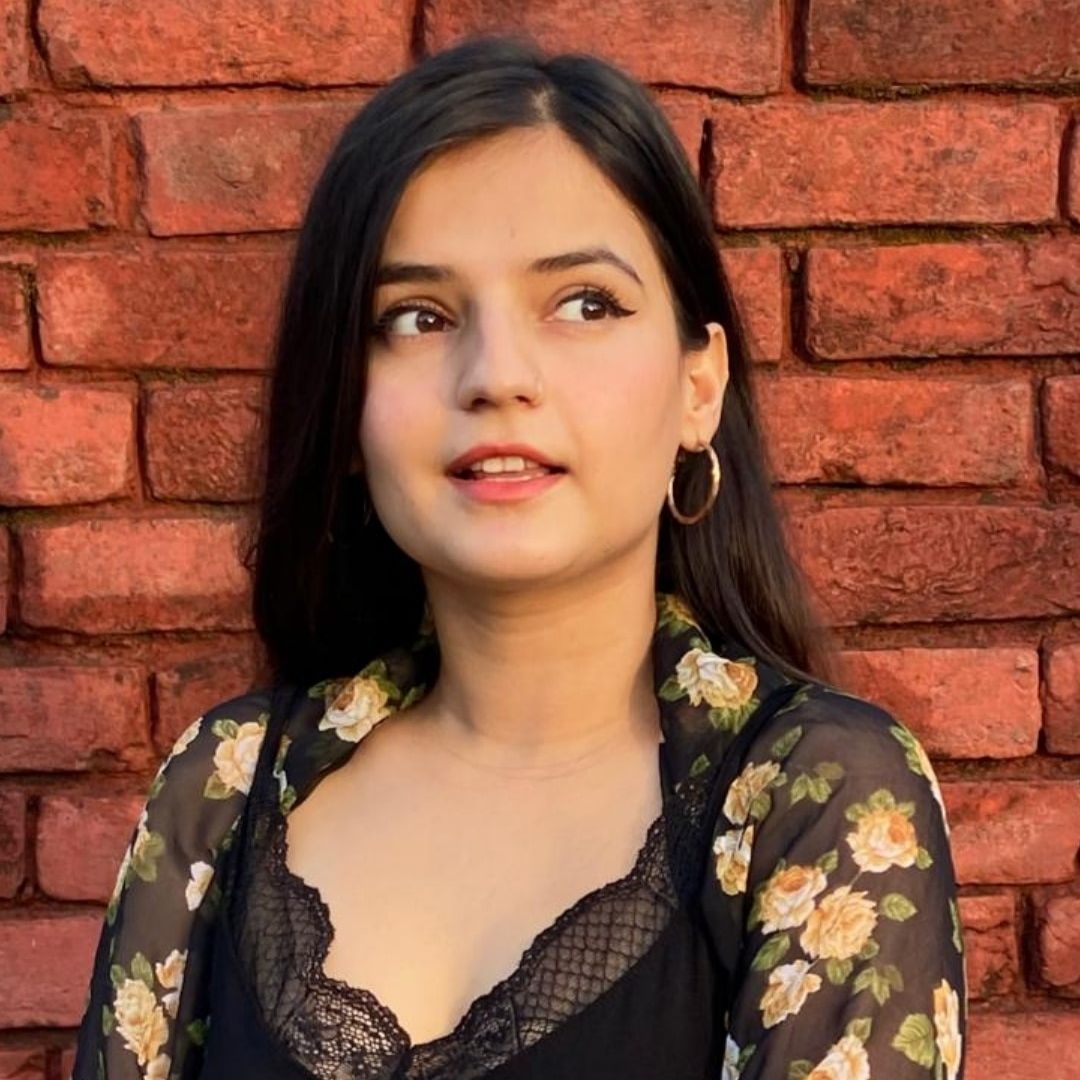 Saumya Uniyal
Media Head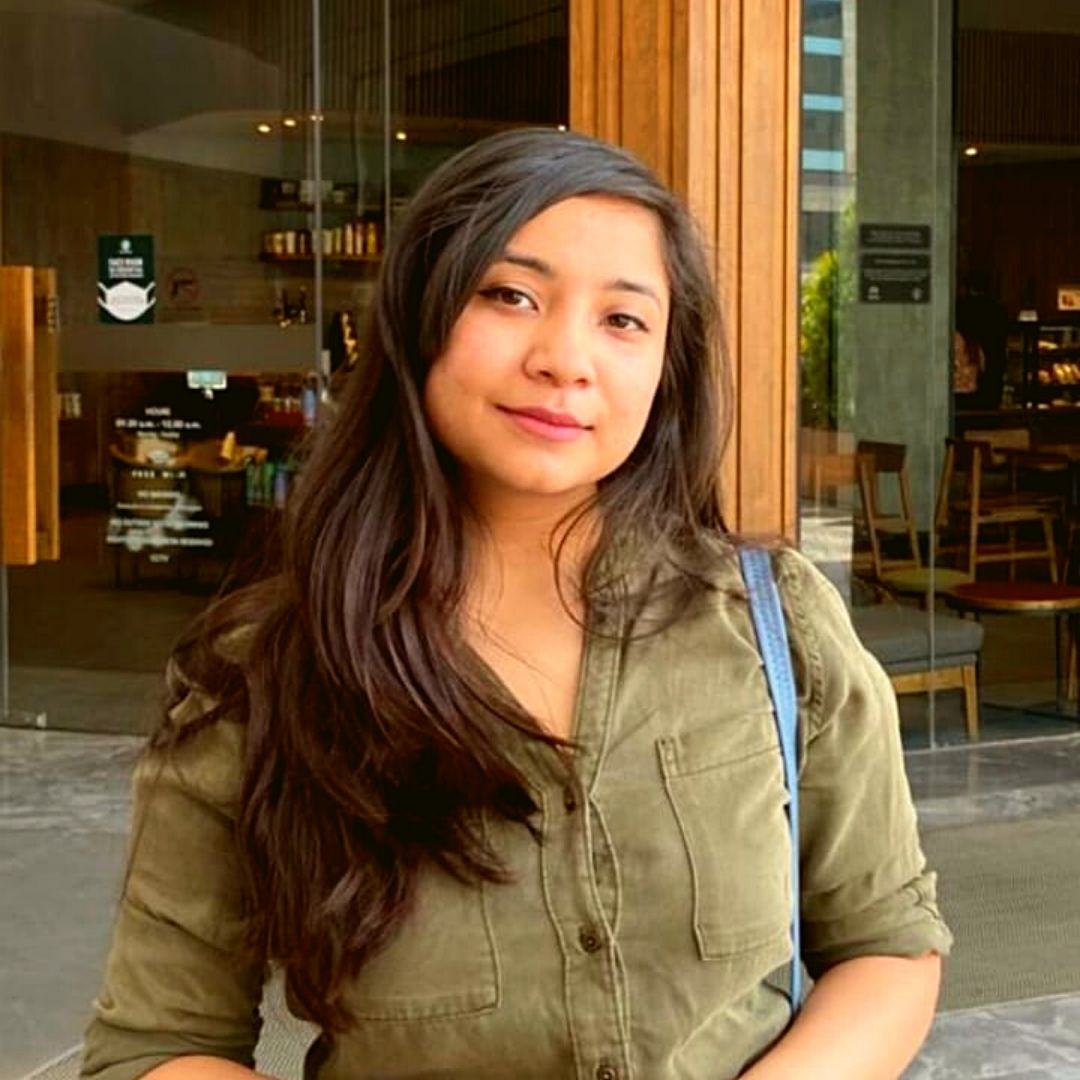 Antara Rawat
Content Head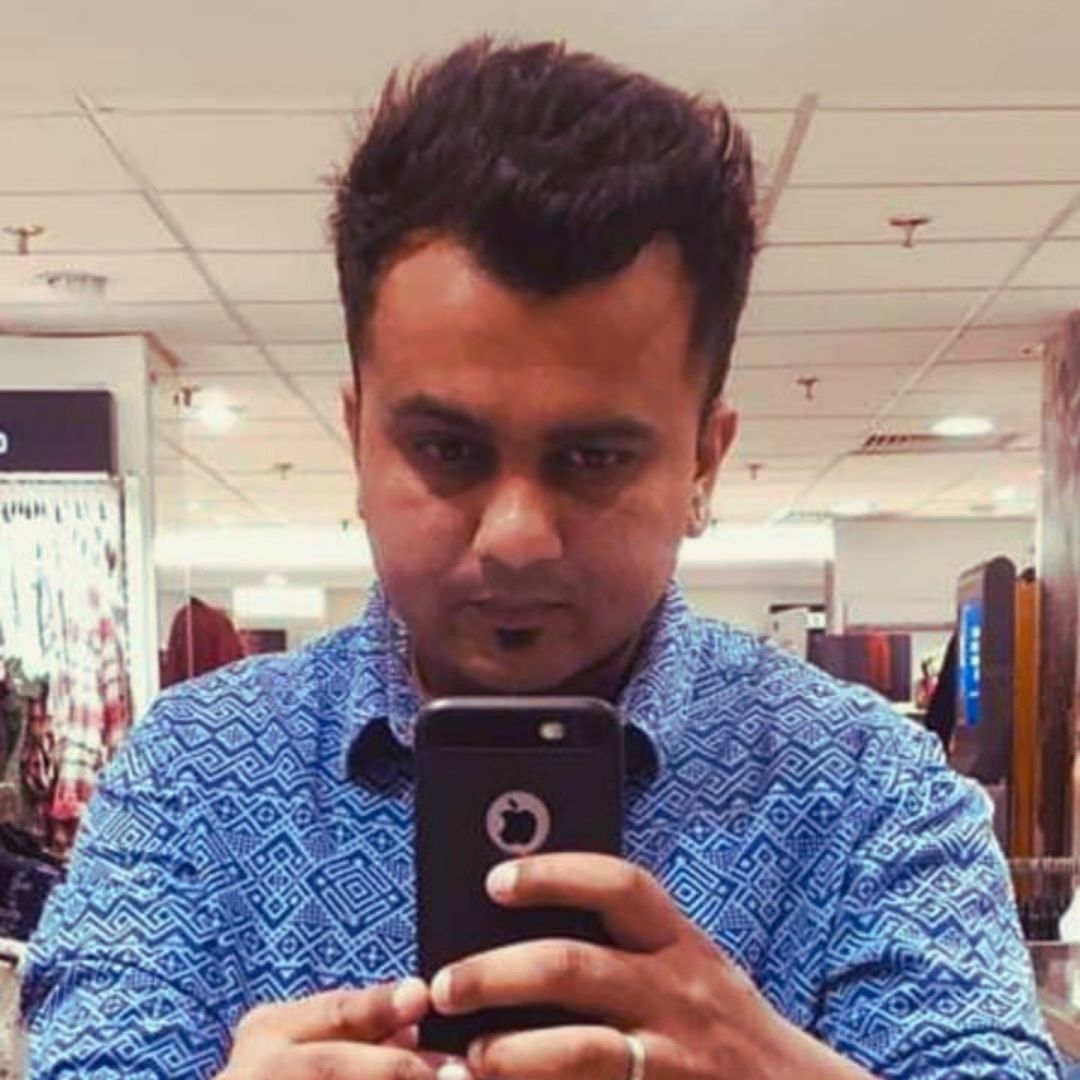 Abhishek Bharti
Marketing Manager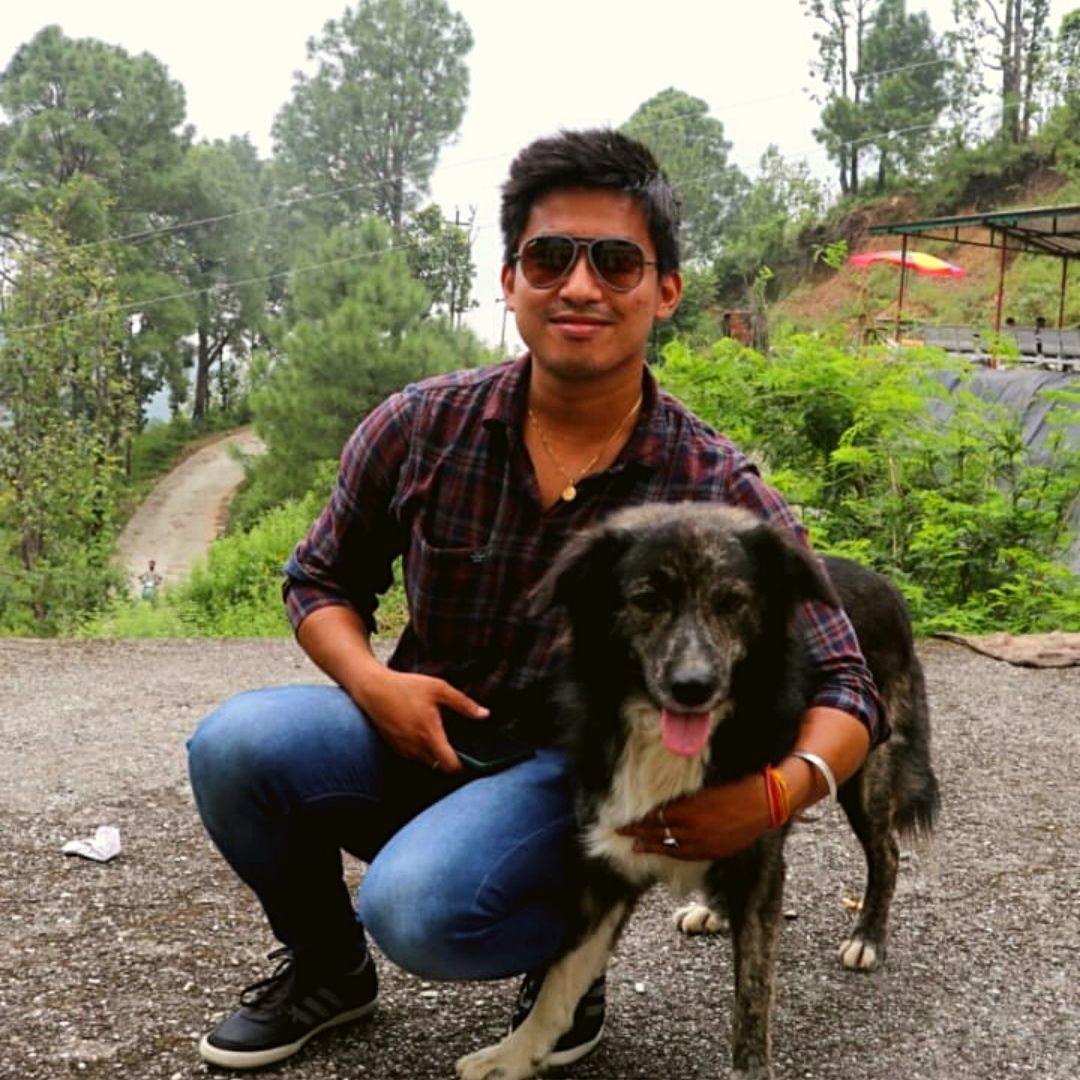 Anilesh Gurung
Activity Coordinator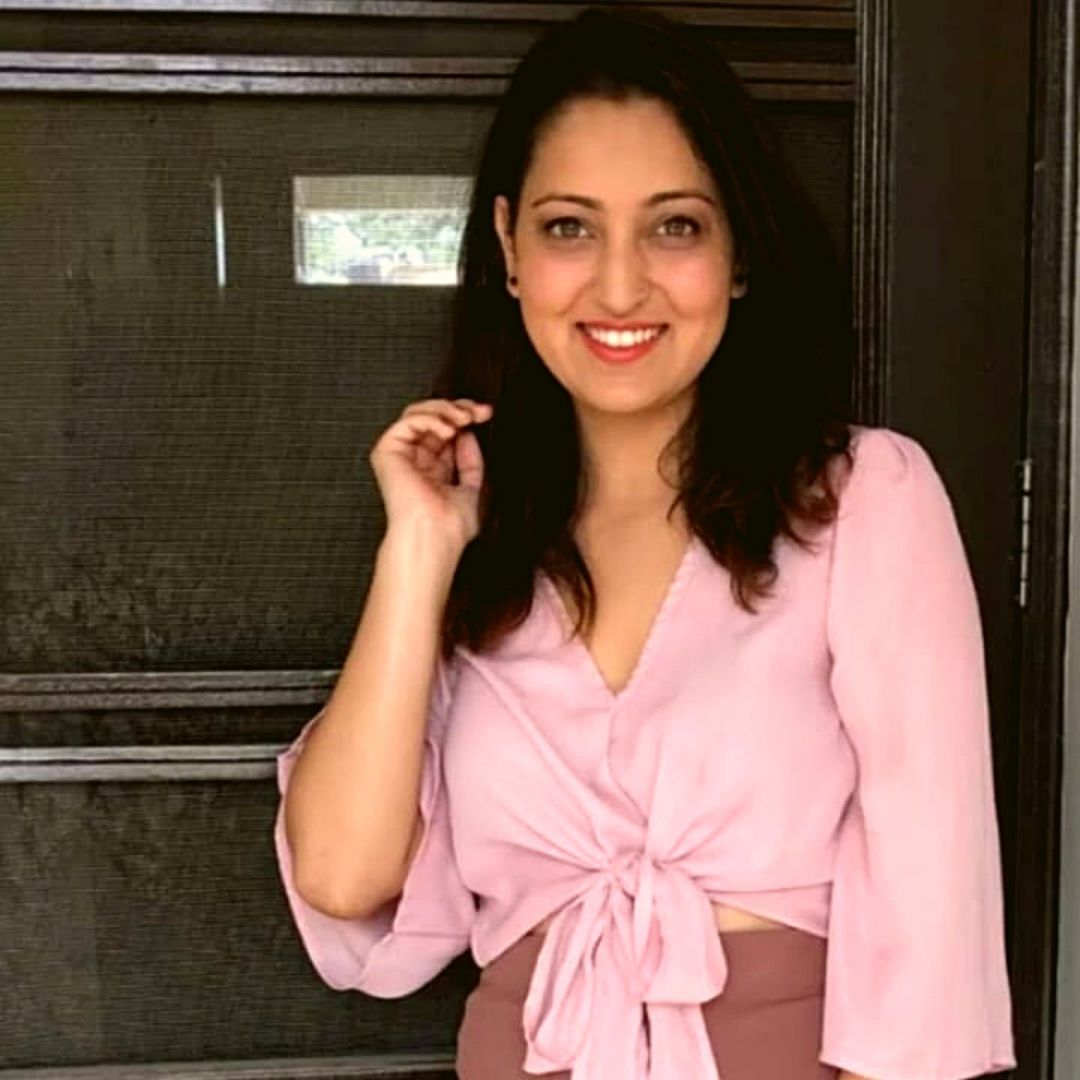 Tripti Sharma
Activity Advisor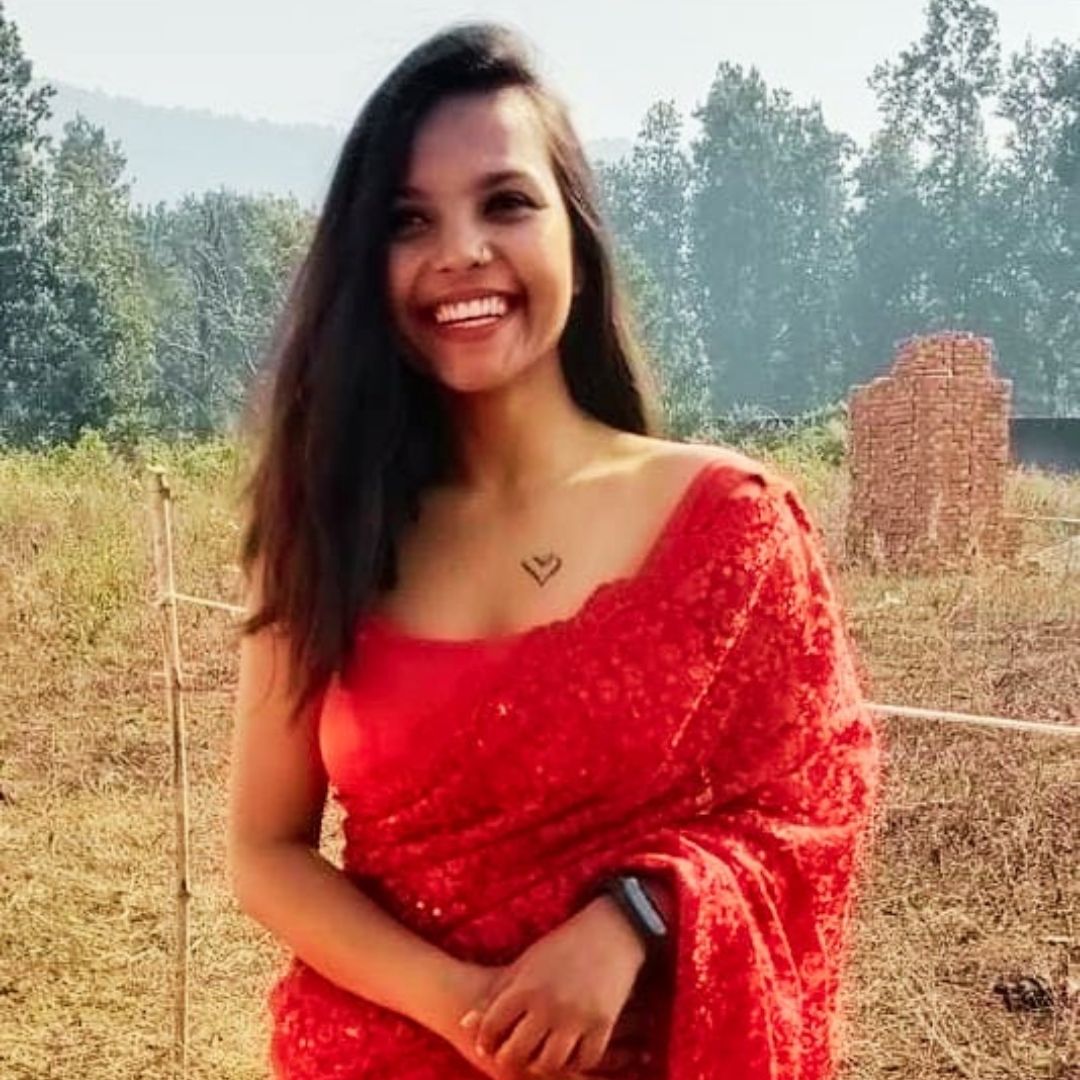 Sonali Gupta
Legal Advisor